Email marketing has become prominent in businesses today. In this blog, we divert our attention to some of the email marketing predictions for the year 2021.
The new year is here, offering us an opportunity to reflect on the past year and make predictions for what's to come in the new one.
As you get back into the swing of things and start strategizing for the coming year, it's time to start thinking about how to keep up with email marketing. As always, marketing tactics must adapt to the new demands and expectations of consumers. What will you do to keep up?
This year, you'll have to get to know your subscribers like never before and offer content that's highly personalized and readily accessible on any device.
To help you prepare for the coming year, we offer these five email marketing predictions for 2018:
1. Savvy segmentation will put brands ahead
Hats off to the email marketers who are already segmenting their subscribers. A whopping 78% of you are splitting your email lists up by demographics like gender, age, job title, or location, according to eConsultancy.
But, this year, you'll have to break down your segments into even smaller, more defined segments that offer the most relevant content possible to your email subscribers. According to the same study, only about a third of marketers are using advanced segmentation like this.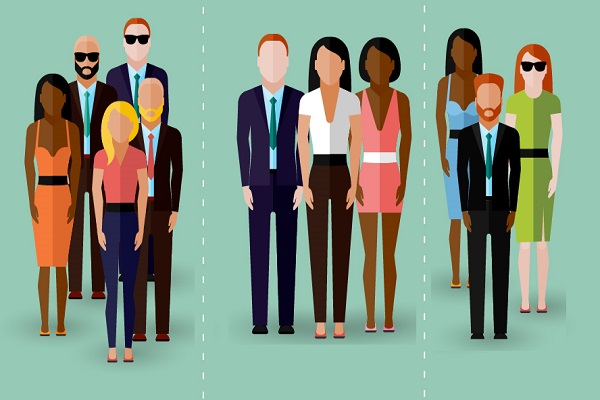 Take your 'woman' segment, for example, and pull out your VIP customers and the customers who only buy a specific kind of product. For example, a fashion retailer might focus on those female VIP customers who continually buy accessories. With purchase history as your guide, you can create segments to cater to subscribers on a more personal level.
How you should prepare:
Brands using customer relationship management software will have access to data that lends itself to new segments. If you're not using software, you'll have to set aside some time to analyze your metrics and figure out new segments that make sense for your audience.
Remember, a contact can fall into more than one group. A VIP woman might also fall into the Coupon Lovers category or the Outdoorsy Mom category.
Once segments are created, you can generate emails that are more on-point with that specific segment.
2. Dynamic content gives personalization a boost
Marketers realize that personalization is the key to engagement, which is why it tops the charts as the most effective email marketing tactic.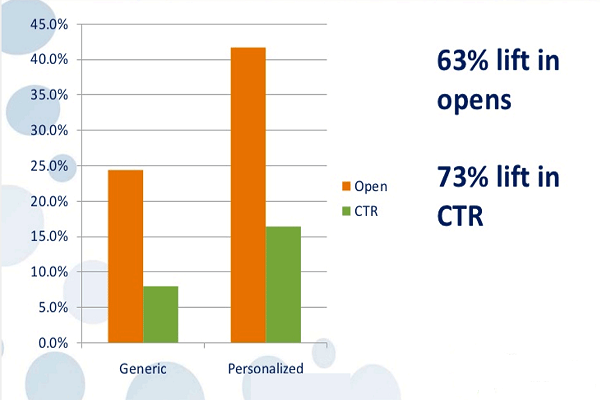 But in 2018, you'll have to up your game. It's time to go beyond adding a subscriber's first name to the subject line.
You can personalize so many aspects of an email, like:
Images

Products

Messaging

Offers

Call to Action
Personalization at-scale can be time-consuming, which is why you need tools to streamline the process. One of the most underutilized personalization tools is dynamic content.
With dynamic content, you can create one email but change different aspects of the email to fit a subscriber's preference. Let's say you're promoting an upcoming sale and you want to showcase a few popular outfits. By using dynamic content you can create the email, but the images will change based on the subscriber's sex. So, women see their latest fashions and men see theirs.
Here's a great example of an email that was sent by Adidas that has dynamic images that change based on a subscriber's sex.
How you should prepare:
The easiest way to implement dynamic content is through your email service provider. If an email service provider offers the service, you can start using this personalization tactic immediately. You'll have learn how to learn how to set it up, but after your initial learning curve it's something you can do again and again.
If your email service provider doesn't offer dynamic content, it might be time to switch. Personalization is already paramount to email success rates and will only grow in importance in years to come. If you need to make a switch, now's the time to do it.
3. Tracking browsing behavior will land more sales
More brands are using abandoned cart emails to recapture lost sales, but few are sending emails to 'digital window shoppers' – those who look, click, and leave.
This year, marketers will focus on engaging these visitors by tracking their browsing history and sending an email to follow up. Right now, just 20% of brands send behavior-triggered emails, according to Econsultancy, but expect that number to climb this year.
Here's a great example of an email sent to a subscriber after he or she browsed the site for a specific item. The email showcases the item the subscriber looked at and encourages her to take another look.
How you should prepare:
To trigger emails when a customer browses your site, you'll need some tech support. Some email marketing providers provide this kind of remarketing technology, so do some investigating to see if your provider offers it.
4. Brands that don't focus on mobile will suffer
It's a mobile-dependent world out there. Just about everyone has a smartphone or tablet, and they're using it shop, email – you name it.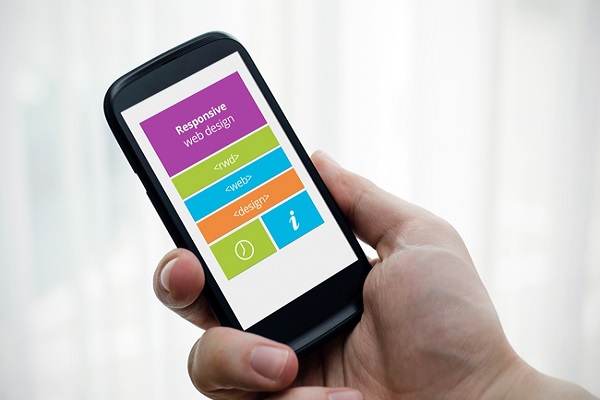 In the last few years, a mobile website has become a necessity. Most brands are ahead of the curve, with 93% already offering a mobile website, according to Litmus research.
Websites are suited for mobile shoppers, but emails? Not so much. Email marketing isn't keeping pace with the mobile revolution. In 2016, just 27% of email content was sent using a responsive design, which adapts your email to any device including smartphones and tablets.
When subscribers open an email on their mobile device that's not responsively designed, it looks wonky. Images are oddly shaped, text is scrunched, or you have to scroll sideways to see the entire message. It's not a good user experience.
When subscribers open these otherworldly emails, they get irritated and many take action. Research shows 51% of subscribers will opt out of your list if they open emails that aren't fit for their mobile device, according to Litmus.
How you should prepare:
Make sure you're sending responsive emails. You don't need coding skills to create and send mobile-friendly emails. All you need is an email service provider that offers responsive templates that you can use. It's a simple fix, but one you can't afford to put off. Waiting could cost you subscribers.
Once you have access to responsive templates, be small-screen conscious. Keep your messages short, use headlines and subheadings to keep a clear format, and make sure your call to action has whitespace around it so it's ready for a finger-tap.
5. Unsubscribes will get less painful
In 2018, marketers will stop hiding the unsubscribe button in a desperate attempt to keep subscribers on their list.
For years, marketers have struggled with the idea of letting subscribers leave their list because of many associates a lost subscriber with lost revenue. But, here's the truth, if a subscribers want to leave your list they're not a cash cow customers.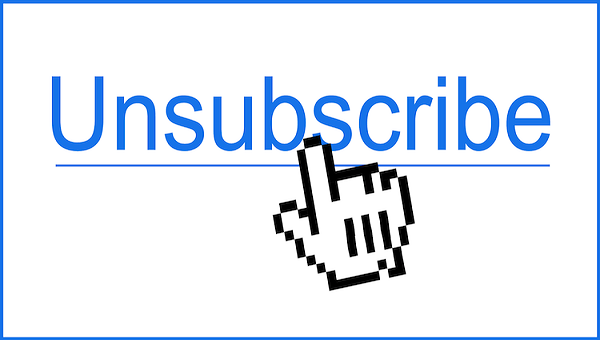 It's okay for subscribers to leave now and then. And it's better for you if they can do so easily.
Thirty-nine percent of subscribers say it's difficult to unsubscribe from promotional emails, and when a subscriber can't opt out they take more drastic measures, shows Litmus research. Fifty percent of subscribers who can't figure out how to unsubscribe, report email as spam. Ouch.
It's better to let subscribers leave on their terms
How you should prepare:
Take a look at your emails. Where's the unsubscribe option? Is it easy to identify? If not, make some changes so subscribers can see how to opt out at a glance. Most brands have a simple 'Unsubscribe' hyperlink at the bottom of their emails.
Here's a snippet of an email with an easy-to-find 'Unsubscribe' button at the bottom of the message.
6. New predictive metrics will become front-runners
Most marketers measure the success of a marketing campaign by conversions. It makes sense. Conversions measure the number of people who did what you asked like bought an item or downloaded an eBook.
The chart below shows conversions as the most useful metric that marketers reference, followed by click-throughs and ROI.
But, in 2018, new "predictive metrics" will likely climb the ranks of important metric to watch. Predicative measurements will help marketers figure out what subscribers are likely to do in the future. For instance, it'll predict which segment of subscribers will bring in the most revenue over time, or show you which group has the highest potential of becoming repeat customers.
Predictive metrics aren't new, but they are new to the email industry. Thanks to supercomputers that can analyze data in seconds, email marketers will have access to more intuitive insights like this in 2018.
Armed with this data, brands can adjust campaigns to maximize engagement and ROI.
How you should prepare:
Predictive metrics aren't mainstream yet, so you won't find them in your Facebook dashboard or in your Google Analytics just yet.
For now, you can do some research on predictive metrics to get familiar with them. You can start with this post that examines three predictive models for email marketing to understand the science behind them.
Wrap up:
To make sure 2018 is a success, consider creating a list of email marketing resolutions and use this list of email marketing predictions as a guide to set goals and reach new benchmarks.
To make improvements, you may have to learn new tools, switch email service providers, and spend time segmenting and personalizing campaigns, but if you're focused on the subscriber you'll crush your email marketing goals for the year.
Subscribe to weekly updates
You'll also receive some of our best posts today