Are you interested in incorporating videos into your social media marketing plan? take a look at these 10 unique list of ideas on how to do so.
2017 was the year of the video, and 2018 is set to exceed it. More people are watching videos online than ever before. The YouTube video channel has 6 billion hours of videos watched each month, and Snapchat users watch 8 billion videos daily.
If your brand is not using videos in its social media marketing, you are missing a huge marketing opportunity.
While most people think adding videos to their content stream is daunting, it doesn't have to be. If you are interested in incorporating videos into your social media marketing plan, look at this list of ideas on how to do so.
1. Create short, simple instructional videos for your audience
An easy way to promote your brand on social media and your website is a short and simple instructional video. Reduce the content in the video to the basic steps of your product or service and use video editing to speed it up so that it fits within 30 seconds.
This highlights your product or service and provides a fun and engaging way to connect with users. Since social media videos are the most engaging content, the ROI is much higher than a simple picture.
2. Use social media videos as a customer service channel
Customer support is an essential aspect of your brand management. While you may not be primarily responding to customer concerns with videos, this media format allows you to provide detailed information to your customers before problems arise.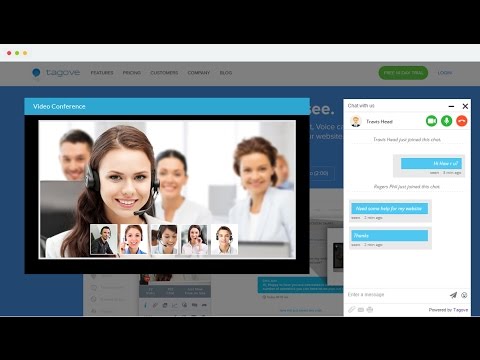 Include how-to videos or an FAQ video that users can use for troubleshooting purposes. This provides a fun and engaging way to solve problems that would otherwise be bothersome.
3. Create product videos if you're selling a tangible product
Most people want to see a product in real life before leaping to purchase the product. People spend up to 88 percent more time on sales pages with product videos than on pictures alone.
Take this opportunity to bridge the gap between real-life demonstrations and the virtual shopping experience by providing a video that shows how your product works, its benefits, and how the viewer can use it.
4. Test different video lengths to understand customers
Just because you create a video during its popularity, it doesn't mean it will necessarily be successful. Instead, try testing your audience by creating different types of videos with different lengths, speeds, and formats.
Closely monitor the engagement metrics to know what your target audience likes best. Then, adapt your future content to meet their needs. The easiest and best way to grow engagement is by giving your audience exactly what they want!
5. Create customer video testimonials
Testimonials are an important part of your marketing plan because they help build trust behind your brand and product. Video testimonials are even better than regular written testimonials as they bring the happy customer to life and allow the viewer to better identify with the testimonial. It doesn't have to be a complex video, either.
You can easily reach out to a few of your best customers and ask if they are interested in providing a video testimonial for your brand. Add the video to your Instagram story for a more casual approach and let your viewers naturally build trust.
6. Build a YouTube Channel With Curated Videos
Because videos can be intimidating, many businesses hesitate to follow the trend. If you're not ready to start creating your own, start by building an audience for when you are ready. The easiest way to do this is on YouTube.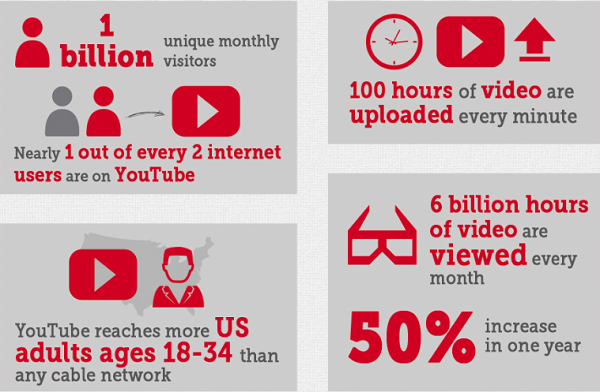 Curate the content from leaders within your industry to provide an informative and engaging channel to your target audience. As you attract an audience with your niche, you will also be building an audience for when you are finally ready to create your own videos.
7. Create How-to Videos
How-to videos provide great branding opportunities. It allows you to get your voice out there so your target audience can build a better connection with your brand. Use the how-to videos to demonstrate your product or service or educate your audience about the process, the features, or the concept.
8. Take Viewers Behind the Scenes
One of the very best aspects of creating videos is the ability to provide a behind-the-scenes view of your brand. People want to see the hard work that goes into the brand and get to know the team behind it.
These informal videos can easily be shared on your social media platforms just as frequently as your more curated posts, offering a nice balance between the polished and more human look.
9. Create low-cost and ready content to stand out
Just because endless high-quality videos are floating around, that doesn't mean you also need to create high-quality videos. You can easily create budget-friendly videos through your smartphone with free apps like Adobe Express or ImgPlay. These apps allow you to take your mundane video content and add text overlay, adjust the speed of the video, or turn them into fun GIFs.
This can all be done for free and within minutes right from the palm of your hand. Mixing in these low-cost and fun videos allows you to take advantage of the video trend without breaking the bank.
10. Stand Out on Social Media With Video Posts
Rather than posting a link to your video, embed them within your post. This way, as users scroll through their feed, they will automatically see your video without following a link. As you post these videos, engage with your target market so they know where to find your brand and the video. One easy way to do this is with an automation tool. Growr, for example, automatically likes and comments on relevant content within your niche market on Instagram.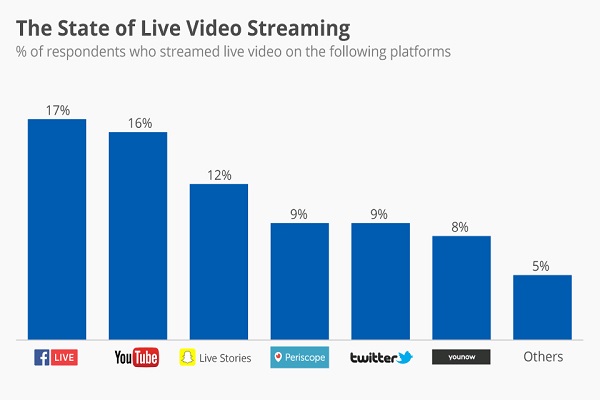 This saves you time while also attracting new followers within your market. When they visit your page to check your content, they will find your embedded videos and likely join your tribe.
It is an invaluable tool that can be used by all brands in virtually every niche market. Now is the time if you haven't already started incorporating them into your social media marketing plan. What do you think about videos as a part of your social media marketing plan? Do you use them already?
Subscribe to weekly updates
You'll also receive some of our best posts today