If you are a beginner in Affiliated Marketing, the below tips will help to do the right affiliation.
Want to make money online from your blogging platform?
Affiliate marketing is a popular way content creators use to add a steady stream of income to the monetization strategy of their blog. It involves offering your content writing services to market an advertiser's product.
What Affiliate Marketing Really Is
Affiliate marketing is a kind of performance-based marketing where a referral arrangement is made between an advertiser and a blogger.
Bloggers become affiliates promoting the advertiser's products and services for a commission. Unlike traditional ad types, this hands-on approach works on a cost-per-lead basis, meaning you only earn a commission when audience takes an action whether it is to buy the product or to sign up for a trial.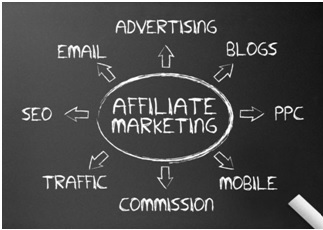 Here's a simple definition of affiliate marketing mentioned in Pat Flynn's Smart Passive Income:
"Affiliate marketing is the process of earning a commission by promoting other people's (or company's) products. You find a product you like, promote it to others and earn a piece of the profit for each sale that you make."
The Job of an Affiliate
As an affiliate, your job is to find a product or service that your audience will be interested in and will find helpful. Then you strategically incorporate it into your affiliate marketing content so that your audience may engage and buy the product through your referral link.
How to Get Started with Affiliate Marketing
If you want to start your affiliate marketing journey with a bang, you need to stay on top of certain things. For one, you must choose the right blogging platform. Both startups and big brands tend to have an eye for good content. So, focus solely on the quality of your content, as it will take you places.
That being said, here are 10 top tips and tricks that are proven to set beginners up for affiliate marketing success in no time. If you want to ensure a good source of revenue for your blog, start taking notes right away!
1. Find Good Affiliate Products
The first step to becoming an affiliate is obviously to find affiliate products and services that are worth promoting. The easiest way to go about this is by thinking about the products and services that you are already using on a day-to-day basis. Knowing the ins and outs of using a certain product will make your task a whole lot easier.
Finding reputable brands to become an affiliate for may be a bit challenging especially when you've just started your blogging journey. Hence, you would want to research and join affiliate groups. That being said, don't hesitate to reach out to companies – many brands have affiliate programs through which you can join their network.
[Recommended: The Top 6 Things I Learned Running An Amazon Affiliate Site ]
2. Understand Your Audience
The key to becoming successful in affiliate marketing is to know your audience and only promote products that they are guaranteed to find value in. When you talk about a service that aligns with their needs and wants, there's no reason why they won't want to engage and take action.
Remember, you'll only get paid when your audience decides to go a mile extra than just viewing your post or clicking on the link. Before you decide the kind of affiliate products to market on your blog, ask yourself the following questions:
What brings the audience to your blogging platform?
What makes them join your email marketing list?
Why are they attracted to the content you post?
What are you providing that they are searching?
Your goal should be to choose only those products and services that really offer a solution for your audience's problems.
3. Choose a Niche and Stick to it
If you've dedicated your platform to fashion, you wouldn't want to put up ads for technology products. People coming to your platform want to hear about the current fashion trends – they won't be thinking about technology when they are visiting your site.
It is crucial that you choose a niche that you're interested in so that you find it easy to talk about it. If you start promoting affiliate products that are poles apart in nature, you will only lose your credibility in front of the audience. Your ads should be relevant to the niche you've chosen for your platform. The more relevant your ads are, the higher your chances of generating sales and making money will be.
4. Come Off as Trustworthy
In the modern world, the audience has become tech-savvy. They can easily identify when it is an affliate ad. This makes it even crucial for you to choose products very carefully. You shouldn't promote products that you don't believe in or that you know aren't worthy enough to market. Furthermore, if the audience sees that you are only trying to take advantage of their visits by posting ads after ads, they will probably leave and never return.
To gain your audience's trust, you should consider promoting products that are nothing less than high-value. Your platform is what it is because of your audience – they believe in you and your recommendations. And this places a big responsibility on your shoulders to make every move with caution.
5. Use Affiliate Ads as Value-adding Resources
Affiliate ads should complement your content and not devalue it. Your content should have value in store for the audience and you can ensure that by making it as helpful, informative, and useful as possible.
Affiliate marketing isn't about putting up links to products with no reason at all. You must have heard a quote, 'content is the king'. So, make sure that your content is able to speak for the products and service that you are promoting.
For example, if you are writing a post about your favorite fashion items, just making a list with the affiliate links at the bottom of each listing isn't enough. It won't bring your audience or you any good. What you should do instead is to write a detailed review for each item with the affiliate links pointing the audience in the right direction. This will make your recommendation difficult to miss!
6. Be Honest about Affiliate Relationships
As stated earlier, your audience might usually be able to identify an affiliate ad. Therefore, hiding or lying about your affiliate relationships is never a smart move. You should be honest and open about it. Not only will your audience be impressed with your honesty and be able to trust you with their choices but you will also feel good about the commission you earn from the sales.
Your audience will know that they are supporting you by following your affiliate links and this will help you build a loyal follower base. Many successful affiliates offer their audience a bonus or some kind of incentive, such as a discount code for buying the product using their link. You may do the same to stand out from the crowd and boost the number of your affiliate sales.
7. Don't Hesitate to Jump from One Affiliate Program to Another
At times, a particular affiliate program may not work for you while it benefits others. It's not the end of the world – you would simply want to move on to another program. All affiliate programs are different offering a distinct variety of products and services and following unique payment structures. Some programs will have better marketing and sales strategies than others.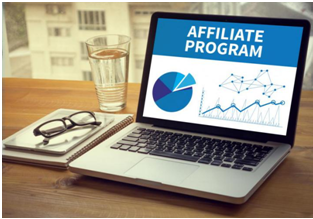 In fact, the ideal approach to take as a beginner is to test different affiliate programs and evaluate which one works the best for you and your audience. Moreover, always be on the lookout for new products and services that you may try out and add to your portfolio.
8. Make Your Content Timeless
There are many benefits to creating timeless content. A piece of content that you posted months or even years ago can still offer the same value to your audience when they go through it today.
Some visitors like to go to the very bottom of the page and if they find outdated content there, they may not want to spend another minute on your platform. We understand that relevant information and content change with time and it may be difficult to come up with something that offers the same value after two or perhaps five years.
So, what should you do? Keep deleting old content from time to time?
NO! You can simply add a link to the updated content on your older posts – and make it timeless. This will ensure traffic coming in for years to come.
9. Keep Yourself Updated
When you decide to dedicate your blog writing services to an advertiser through an affiliate program, you should keep track of their offerings. They tend to update their ad units, tools, and even advertisers to offer a better user experience and boost their visibility. You would also want to upgrade your strategies to not lag behind in the race.
Always be up for monitoring trends and searching for better opportunities. Continuously adding new relevant products and services to your affiliate-marketing portfolio will help you earn more money.
10. Practice Patience
Nobody gets rich with affiliate marketing in a day or two – be patient.
Certain affiliate programs offer lifetime payouts. By keeping referral links active on your older posts, you can earn money for years. Moreover, when you refer a visitor to your advertiser's site, you may continue to earn your commission even if that visitor doesn't visit your site.
Affiliate marketing offers you a source of passive earning from your blog. All you need to do is be consistent, relevant, and patient – and the seeds that you sow today will grow to offer fruits in the future.
That being said, your top priority should be your content marketing strategy because your content always comes first. Without good content, you can never be successful in affiliate marketing. Use affiliate ads to enhance the value of your content and platform instead of giving your content in to cater to the requirements of affiliate programs.
Subscribe to weekly updates
You'll also receive some of our best posts today