A only logo won't make your goals achievable but a terrible logo can make.
As we all know that a logo is a graphic mark, emblem, or symbol that is used for recognizing a company. It is usually the very first visual image business embrace; it may be small or large but can help a business to stay ahead, improve its brand awareness as well as helps people to distinguish a company.
In this competitive world, it is more than important for businesses to have a distinctive element that can make it stand out. Most business owners still believe that logo is of no importance and cannot help their website to gain recognition; however, in reality, logos have their own importance that cannot be ignored at any cost. Whatever company you name, they have their own logo and a team that creates a logo.
The moral of the story is logo designs play a vital role in helping a business to achieve its objectives in tangible terms. If you don't have business logo then it might get left behind and allow your competitors to stay ahead.
Designers create a logo to create a unique identity in the market that can represent its business. They make sure that the logo perfectly impacts the business image and helps to promote it at the same time. In fact, they focus on the color and aesthetics of logo so that it can improve the overall marketing efforts of people and enhance their marketing approach at the same time. There are many design firms like Website Tigers that have the sensibility to design business logos to improve their brand image; you need to do is to let them do their job.
1. Coca-cola
Business takes special care of their logo designs because they want to make something distinctive. They simply want to approach their clients and business partners through their creative logos. They use their logos everywhere to improve their brand image. Take for example of Coca-cola, it has its own brand image that cannot be ignored at any cost.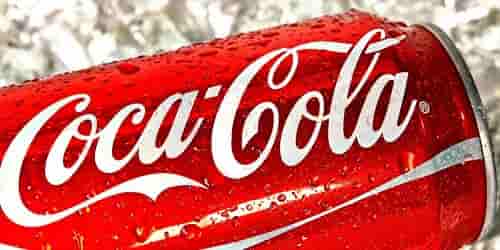 It has its own strategy that cannot be challenged. For instance, its board always there on the New York times square, which makes it invincible and above every other competitor. They believe that Coca-Cola should remain on top irrespective of the competition as well as the market scenario.
2. Oppo and Vivo
The second burning example of Oppo and Vivo; they have made their logo in such a way that it has become a norm because the business has painted every other town in the blue and green valley. This shows their passion towards logo design and competition. Their logos are unique and radiate a distinctive image.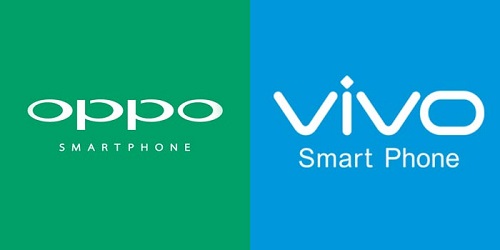 In fact, if you see them closely, if you will determine that they are quite simple without any complexity or jargon, which reflects that simplicity rules the roost. It is also going strength to strength since the beginning.
3. Samsung
Of course, Samsung (a South Korean multinational conglomerate) it needs no introduction; it is a business leader in different categories such as smartphones, tablets, TVs, home appliances and more. They are ruling the world and cannot be easily defeated; of course, there could be many marketing strategies behind their success, but its logo has its own prominence, which keeps it identifiable as well as invincible. It is no design or arithmetic sign, it is simply a group of alphabets. This shows that a distinctive brand needs a distinct logo that can take it to the next level of excellence.
If we talk generally about such logos and stories behind them, you'll come to know that they are striking, simple and of course, visible. They are also memorable and easily identifiable. You need to exert pressure on your brain to understand them or memorize them; you may not think too much about the, but still they resonate in your brain.
They have many aspects to that of a storybook cover or movie trailer, which explains their own story in a simple manner. They help people to recognize the value of brands and their appeal in an impactful way.
One thing should also be considered that these are not the final designs because companies keep on changing them and perform experiments at regular intervals to keep them exciting, specific, and fresh while still preserving the image and integrity of the brand; as a result, these brands and their logos are widely recognised and become household brands.
4. Pepsi
Typically, in situations where logos expose the brands to new heights or express a unique view, the brands swell to epic proportions. They also take a step ahead and endorse celebrities so that people start combining them; in fact, businesses use them in their business documents and other marketing efforts to grab the undercurrents of a market.
One of the most prominent cases was that of Pepsi
One of the most prominent cases was that of Pepsi when its logo underwent many changes in its original designs; in fact, its typography was also evolved with the passage of time, however, was more or less the same but get a facelift. In fact, they have celebrated their 100th anniversary in style with a new logo design ideas for business and this logo has achieved a new shape, which ultimately helped to grab a major success.
5. Today, marketers need to use their creativity... Fevicol, or Asian Paints or Havells
Today, marketers need to use their creativity to develop quality business logos ideas that can live long and take a brand to the next level. Whatever you take, Fevicol, or Asian Paints or Havells, they have their own logos that are quite unforgettable and help you to distinguish their brand. In fact, they never fail whether it is their logo or ad campaigns. They frequently showcase their talent in terms of logo design. In fact, they make sure that the logos are funny, entertaining and memorable.
You can learn a lot by paying attention to logo designs:
You can learn a lot by paying attention to logo design ideas for business. If you are unaware of how business takes steps you should read their stories and approaches because of keep on changing with time. When you reach milestones, you should explain your own story behind the logo. Today, social media has supplied wings to creative marketers and they are leveraging it to create dashing logos that can stand out and support a business.
Subscribe to weekly updates
You'll also receive some of our best posts today