This step-by-step guide is meant for those business owners who want an understandable guide to building their online business presence through guest blogging.
Your Website might already have tons the most enticing, exciting, and relevant content, as part of your ongoing content marketing strategy, but having guest posts by third-party contributors can help you save plenty of money… as well as make your audience MORE happy, engaged, and satisfied.
There are many good reasons why you should consider accepting guest posts: from providing you a fresh perspective on your blog to having access to a whole new audience, among other benefits.
According to a blogging study, successful content marketers obtain 24% of their blogs posts from outside sources, and 56% of those externally obtained articles are from guest bloggers because it helps them…
1. Get Great Content
As you might imagine, the budget is limited for most content marketers. With guest posting, you get high-quality content without having to spend anything - time, energy, and bucks - on content creation, even though, sometimes, you might sharpen your pencils to edit your contributor's content.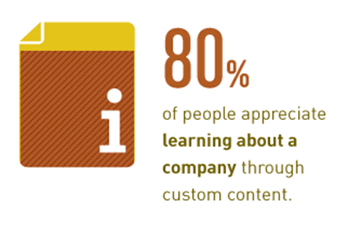 Furthermore, having fresh content on your blog from third-party contributors will provide your audience with …
2. New Perspective
Your audience will love you when you invest your extra time to add a fresh perspective on topics that you usually cover. Just remember this: Your audience is always hungry for different views on the issues you typically write about, and guest posting is one the easiest (and cost-effective) way to do it.
And, when you provide great value for your audience, you'll…
3. Retain Your Audience
They'll want to stick around and read more of your content, such as reading other material published on your site, or viewing your company profile and checking out your products and services.
And, as you begin to post guests posts on your Website frequently, you'll start to bring…
4. More Traffic
That's right. More frequently you post new content on your site, more traffic you'll drive. In fact, 91% of best blogs on the Internet publish new content regularly - weekly or even more often.
Besides, publishing guest posts from contributors who write great content in your field can also help you drive more traffic and engagement. Also, you might bring additional traffic to your site if those contributors promote their posts on their blog or with their social media followers.
And, once you start to engage with guest posters, you'll soon be a part of a more significant community and begin to…
5. Know Its Movers & Shakers
As a result, it'll lead you to more reciprocal action with your guest bloggers, such as entering into a new business opportunity, or webinars, with your contributors, or the people they know.
Lastly, you might also learn a thing or two from your contributors and…
6. Improve Your Writing and Marketing Skills
So, you see, you don't have any excuses not to promote your business with guest posting. And, getting started with guest posting is easy. You only need an internet connection and a computer to grow your business online.
Don't have time? Hire some people and delegate some task to take things off your shoulder. But, if you're a Do-It-Yourselfer, follow these quick 8 step-by-step process to promote your business with guest posting.
Step #1: Complete and optimize your social media profiles:
Create social media profiles on Facebook, Google+, Twitter, and LinkedIn. And, make sure to drop those social media links on your website (top right corner) and link to your Website from your social profiles.
Step #2: Write and publish 10 high-quality content on Website.
By high-quality content, I mean precious content for your audience. Post as blog posts, instead of pages. Then, send URLs to editors who run large websites, to show them what value you can provide to their audience.
Great content has these awesome features:
Useful, relevant, and engaging content
Good spelling and grammar
Easy to read - short paragraphs, sub-headers, etc.
Proper text formatting (bold, italics, bullets, etc.)
Images, or video embeds
A minimum of 1,000 words article for better search rankings
Step #3: Identify and Contact Industry Influencers.
Already have connections? Contact them. Scan your LinkedIn profile to find some folks who could help you, too.
Or, make a list of words that are related to your business. So, for example, if you're selling weight loss products, then, your top keywords might be "weight loss exercise," "weight loss diet," "weight loss programs," etc. Your numero one goal is to find out what your audience (market) would type to search for your products and services in Google.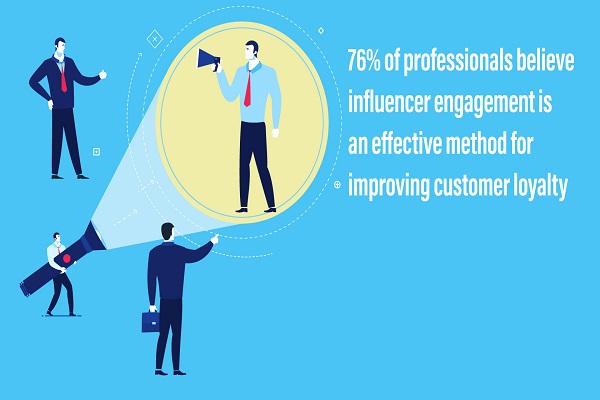 Then, fire up your browser, visit Google, and enter your first keyword. Skim through the top ten sites, and note any Websites where you'd like to get exposure. Your best bets might include Web sites that are well-established, and that gets tons of traffic, shares, comments, and links to their articles.
Step #4: Gather Contact Info and Get In Touch
Once you've gathered a list of publishers for outreach campaign, get their contact information. Gathering email is easy: it's listed on their website, or use their contact form to get in touch with someone. Twitter and LinkedIn are also good sources to gather contact information.
Then, save those email addresses in a spreadsheet to stay organized.
Here's an email template you can use:
Hi [Website owner/Editor],
I am (your name), and I write for Website A, B, and C.
I am a marketer, and passionate about [your industry]. I am trying to establish myself as a thought leader in [your industry], and trying to make a new connection by offering tremendous value to [your industry] community. I would be privileged to contribute to [website].
Here's my question: would you please give an opportunity to write for you?
Here are some of the recent samples:
Sample article link 1
Sample article link 2
Sample article link 3
Cheers,
[Your Name]
And, when sending those outreach emails, here's a simple yet highly useful tool I recommend: Boomerang for Gmail - a Gmail plugin that'll send you reminders 'just in case' you don't receive any response after a certain period.
Step #5: Agree on Article Topics and Guidelines
Agree on accepted topics and briefly go through their writing guidelines as you start to get responses from the publishers. Write your articles and send them to the editors. Also, activate your Boomerang plugin so that you'll never miss a reminder just in case you don't hear back from editors.
Step #6: Share Your Published Articles
When your articles are accepted and published, share the link on your social media profiles (Facebook, Twitter, Google+, and whatever social channel applies to you). Also, send a "thank you" letter to your editor. In a spreadsheet, enter the URL of the published article. And, whenever you write, refer back your spreadsheet to see if you can link other articles you've written in the past. By doing so, other articles you've written will also get more visibility, exposing your brand even more.
Step #7: Keep on Contacting Publishers, and Pitching Articles
As you start to get more articles published on more Websites, you'll find it easier to post new ones, too. As you begin to build relationships with your contributors, they might also offer a contributor column for you - one contribution/week).
Step #8: Keep Track of Your Submissions
Each time your guest post article gets published, make sure to keep a record of that in another spreadsheet so that you can keep track of how long it's been since you last produced content for a particular publisher.
If it's been more than 30 days, reach back with a new topic for submission. Doing so will help you grow your relationships with that particular publisher, which, in return, will open more doors for frequent guest blogging opportunity.
Besides articles, you can also submit infographic design to gain exposure and get your brand name recognized, and display how skillful you're - in both writing and design - to produce something really valuable to your audience.
Subscribe to weekly updates
You'll also receive some of our best posts today