If your marketing campaign doesn't involve a well-built, attractive, and responsive landing page, you are already missing out on many conversions.
A landing page is an outline for a user to understand what to do next when visiting your page. If they don't have directions about what they should do next, what are the chances they will stay on your page?
For your marketing campaign to be successful, you equally need to make your landing pages successful. And that is what our catalog of landing page creators is precisely going to show you today.
What is a Landing Page?
Landing pages are the final destination a user arrives at after clicking on a link or ad. In marketing, landing pages have a lot of significance since they have a direct emphasis if a user will convert or not.
These pages could be of all kinds with a different intent each time.
For example, if we run a marketing campaign with an objective for people to contact us more, we will send them directly to our contact page.  
The same scenario exists when a marketer runs a campaign for his company. He can have targets like collecting emails for newsletters, generating leads, encouraging conversions, or increasing sales. Whatever the reason, the user ultimately has to convert on a landing page only.
That is why you need one of the best landing pages for your website.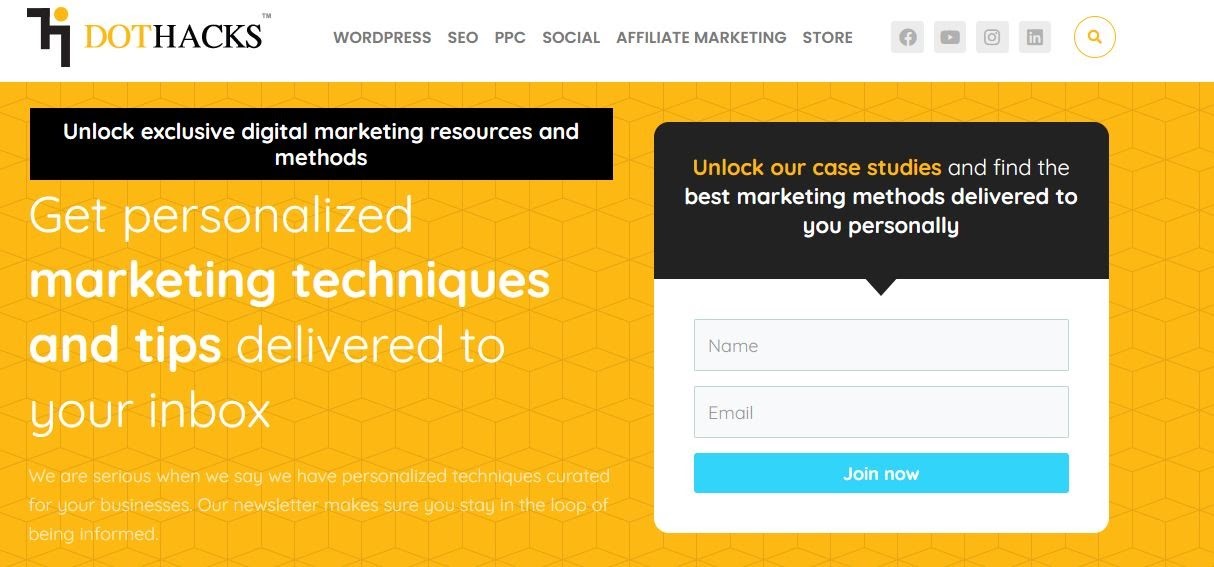 Image Source - https://dothacks.com/
What is a Landing Page Building Software?
If a perfect landing page is something you desire, a landing page building software will align with your needs.
Creating landing pages from scratch involves a lot of thought and takes up a lot of time. However, with a landing page creator, all this process is made more comfortable for you.
A landing page building tool comes with hundreds of landing page templates perfect for any kind of niche. So be it healthcare, technology, or fashion that your website belongs to, a landing page maker will have the right templates for you always.
Are you looking to use templated landing pages?
When you have to create a landing page, you always have two options - either build one from scratch or use a template.
If you choose the former option, you are inviting costs and working on yourself. But if that isn't a problem for you, you can easily make a landing page that complements your website and is the exact way you wanted it.
On the other hand, a landing page template could help you even more. These templates are:
Cheap

Easy to build and edit

Usually responsive
However, not every template sits well with every type of website. So before you decide on purchasing one, make sure you clear out if it matches your website.
How can a Landing Page Builder help in conversions?
You need to know about landing page templates because they are already optimized to get the maximum number of conversions.
Most of these templates are built by experts and marketing gurus who understand what a landing page requires to convert a visitor.
Other than that, these page templates are also:
Cost-friendly and easily editable

The fastest options

Require few resources

Have the most attractive elements
Best Landing Page Builders you should consider
1. Landingi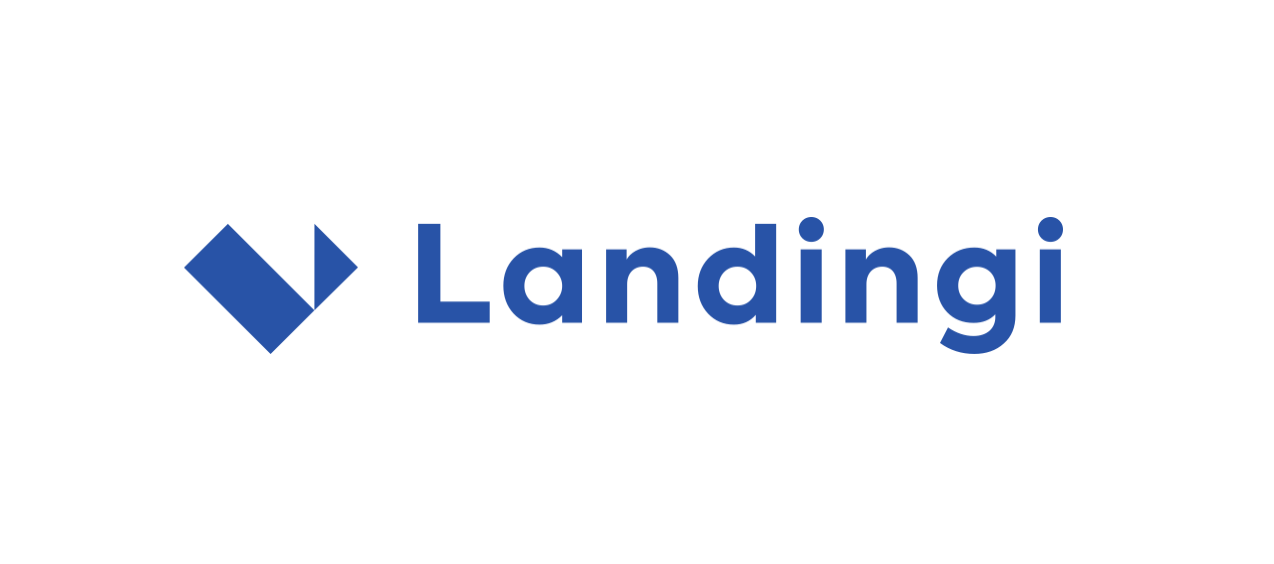 If you want an all-in-one landing page service perfect for all your marketing campaigns, Landingi is one of the best solutions for you.
Landingi offers a wide range of templates that are perfect for 'most' of the niches your website revolves around.
This platform also has a great visual editor, which makes the creation of landing pages much simpler and straightforward. 
Features
Comes with a variety of pre-designed templates

Has a free image library for all your landing page sections

Even comes with an in-built

analytics tool

integrated with Google
Pros
250+ landing page templates

Embeds on your Facebook page

Could be used on mobiles

Drag and drop functions
Cons
A/B testing and other features not available on all plans.
Pricing
Starts at $29/month when billed annually.
2. GetResponse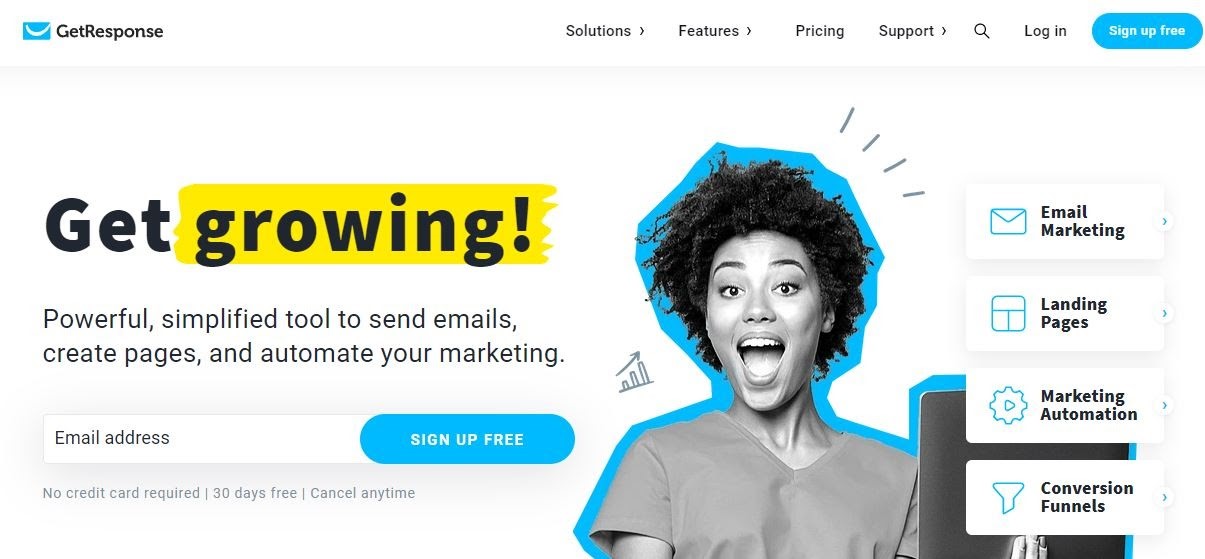 GetResponse is a leading landing page builder that's automatically optimized for your marketing campaigns. 
This tool is the most ideal option for small/large businesses that want to redefine their marketing efforts and optimize their conversion rate. 
When you purchase this software, you get access to unlimited landing page templates, email marketing tips, and other eCommerce features that could prove to be very valuable to your business.
Features
Comes with A/B testing and email marketing solutions

Beneficial for your entire

e-commerce business

Comes with integrated analytics and reporting
Pros
Allows access to thousands of brilliant, high-quality Shutterstock photos

A/B testing

Could be integrated with multiple platforms

Comes with abundant marketing tools and resources
Cons
Could be out of budget for some enterprises

The landing page is not the primary product

Needs upgrading after a certain point of time and growth in customers
Pricing
Starts at $11/month with flexible pricing plans.
3. Mailchimp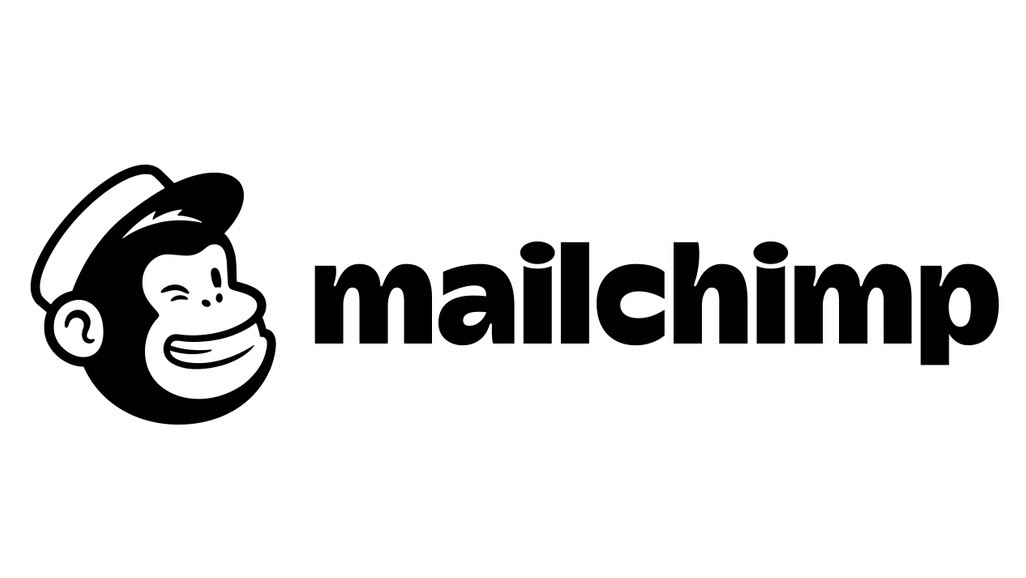 You might have heard about Mailchimp in the past because of its insanely popular email marketing tools and eCommerce solutions. But other than that, Mailchimp is also a very efficient landing page building software that will make all your marketing efforts a little easier.
One of its many features is that you can integrate it with any website building platform like WordPress or Wix, and it would automatically do its job for you in the background.
Mailchimp offers a suite of features and pricing plans, among which landing page builder comes with a free plan as well. 
Features
Has great eCommerce tools

Comes with an easy drag-and-drop builder

Comes with a personal dashboard for all your marketing campaigns
Pros
Built-in drag and drop builder

Customize your templates from start to finish

Great marketing tools and resources

Even great for email marketing and other campaigns
Cons
Not only a landing page software

Only 1000 customers allowed on the free plan
Pricing
Starts at a $10 plan. However, there's a free with limited features as well.
4. Unbounce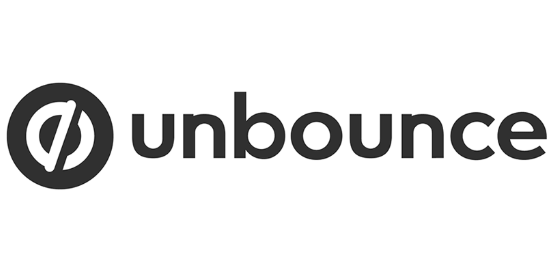 Unbounce is one of the most efficient landing page services. The reason for its immense popularity is the provision of an easy drag-and-drop builder and amazing eCommerce tools.
Rather than giving you 'just' the landing pages, this tool provides you such landing pages that will help you convert. 
While Unbounce could be used for all your professional ventures, it is a little hard to get used to for beginners. That still doesn't mean this tool won't be able to help you with your marketing campaigns.
Features
Supports A/B testing

Can be integrated with Google Ads

Real-time reporting with 125+ templates
Pros
150+ AI-powered templates

Mobile pages (AMP-backed)

Extra features for your usage
Cons
Takes some time to get adjusted to the platform

Expensive, especially when needed for enterprises
Pricing
Starts at $79/mo with additional plans for business and enterprise use.
5. Instapage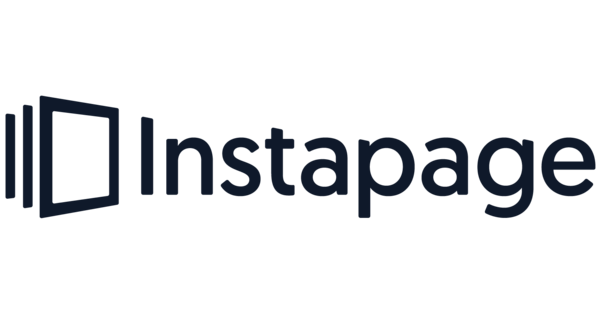 As the name suggests, this page builder helps you create landing pages instantly. It really doesn't matter what stage your business is at; this page builder can cover all your needs.
With its Google Docs-like collaborative editing, InstaPage is great to work on and customize your templates by your team members at the same time.
It comes with hundreds of templates that could be made live instantly. It is easily editable, and you can create landing pages in a matter of just a few minutes.
This tool is perfect for your marketing goals like lead generation or app downloads. 
Features
Provides instant landing pages

Has drag-and-drop functionality

Could easily be integrated with other platforms
Pros
Hundreds of landing page templates

Has drag and drop functionality

Features a pixel perfect design

Could easily be integrated with other platforms as well
Cons
The enterprise plan could be expensive

AMP, web personalization, and some other features are only available on enterprise plans
Pricing
Starts at $99/mo. However, there's also a free plan included. You can get started with a demo.
6. Leadpages

LeadPages is one of the cleanest landing page creators out there. 
With its stylish builder to easy drag-and-drop elements, this page creator is the best that you could use for your marketing campaigns.
Above all, this tool is the cheapest on our list of landing page builders. As you purchase more plans, you unlock more features like A/B testing and other eCommerce tools.
Features
Pros
Comes with a drag and drop functionality

Has more than 150 templates

Also has built-in on-page payments

Comes with an integrated Facebook ad builder

Comes with dedicated marketing tools as well
Cons
Certain integrations aren't available on higher-tier plans

Lacks enterprise-grade security

Can't be personalized well
Pricing
Starts at $25/mo, with a free plan, included as well.
7. Lander

Lander is a perfect tool for small businesses that want to create straightforward and efficient landing pages.
The pricing plan on this tool is differentiated on the basis of how much traffic you are expecting on your landing page. 
One of the best things about Lander is that it even allows you to customize the code of your site, which means you can design each element on your landing page the way you want. With every plan you choose, you also get tools like A/B testing and numerous landing page templates that are enough for your marketing campaigns.
Features
Pros
Beginner-friendly with a lot of great plans

A/B testing on every package

Allows backend code editing

Has Facebook landing pages
Cons
Not that great of an editor

Not the most customizable option
Pricing
Starts at $16/mo. However, there's a free plan included as well.
8. LaunchRock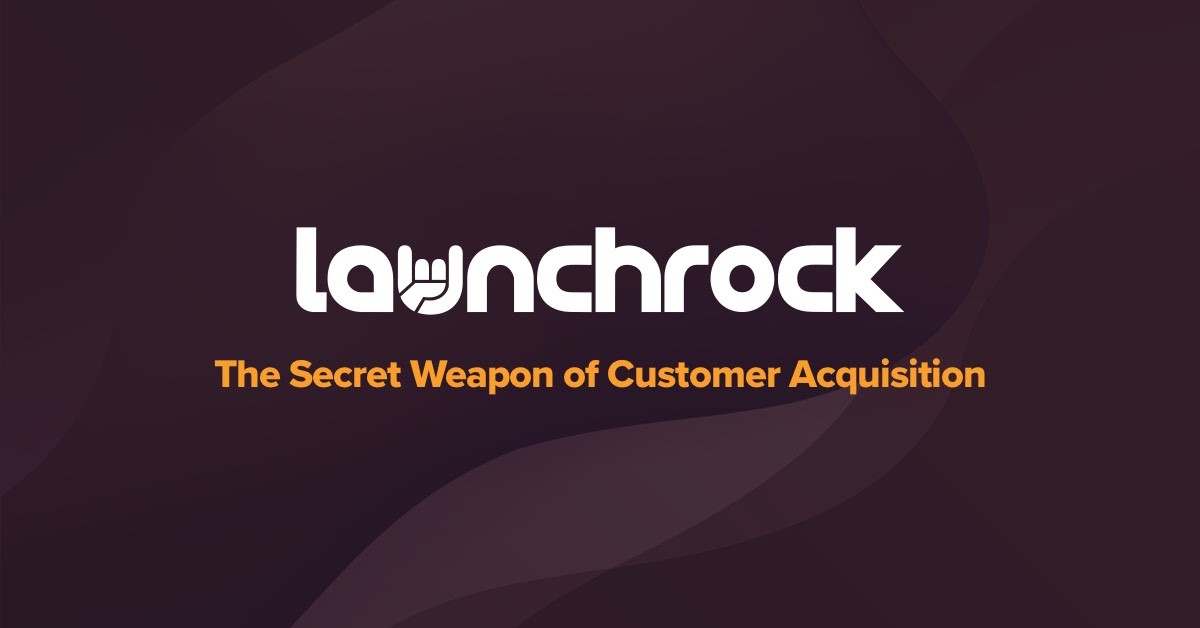 If your budget is limited, yet you want a clean, simple, and effective landing page, Launchrock is the most ideal option for you. The best part is that Launchrock is free.
It is driven by helping small businesses and entrepreneurs to get started and support their marketing campaigns. 
Even though the features of this tool is limited, you won't really feel the difference because of the presence of other features included.
Features
Free for everybody

Has analytics and real-time reporting

Super-fast builder
Pros
Available for free

Is a super-fast builder

Really efficient with built-in analytics

Has a lot of promotional features
Cons
Doesn't come with an A/B testing

Has limited customization

Usually suitable for small businesses
Pricing
Starts at $29, yet has a great free plan as well.
9. KickOffLabs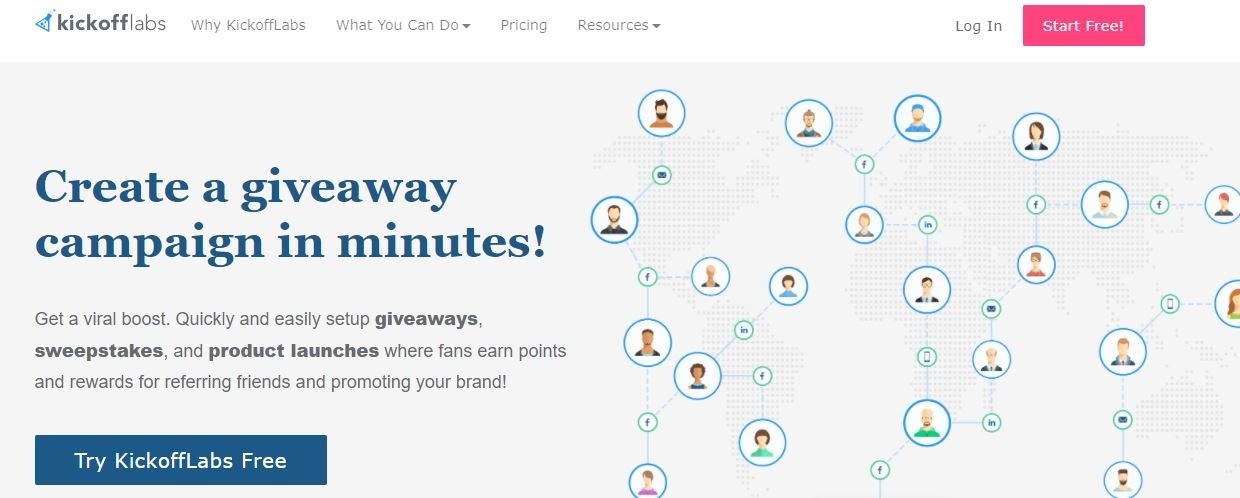 Kickofflabs is one of the finest landing page builders on our list. However, just like Mailchimp, it isn't all about that only.
Rather, this tool helps you launch and market new products/services by equipping you with a lot of features you need for your campaigns.
Besides being a great landing page builder, you also get additional features such as A/B testing, security on your pages, and additional eCommerce tools.
Features
Perfect for running contests and referrals

Has real-time reporting and analytics tools

40+ customizable templates
Pros
Has unlimited landing pages and referrals

Comes with built-in analytics

Has a variety of promotional features
Cons
Limited campaigns with limited integrations

Has limited customization as well
Pricing
Starts at $19/month. It also includes a free plan.
10. ShortStack

Even though ShortStack isn't insanely popular for its landing page builder, there's a lot that this tool can do for you.
One of the biggest strengths of Shortstacks is that it allows you to create some of the best lead generation campaigns. These campaigns include app downloads, giveaways, contests, and of course, email signup campaigns.
There is an editor included as well that lets you create your very own landing pages from scratch. Even though there aren't a lot of templates, you can still design your own pages with its awesome builder.
Features
Campaign driven tool

Perfect for most of the marketing campaigns

Integrated email marketing features
Pros
Could be personalized to run specific campaigns

Has great lead generation features

Comes with social and email integration

Also has great email marketing features
Cons
Good features yet could be substituted with other landing page builders

Templates aren't that great

Relatively expensive
Pricing
Starts at $99/month with a free trial included.
11. OptimizePress
Being one of the finest WordPress-based landing page builders, OptimizePress provides hundreds of templates for your landing page designs. 
Not only are these designs perfect for all kinds of campaigns, but they are also personalized for lead generation pages, sales, and a lot more uses.
With an entire library of graphic elements and abundant graphic elements, OptimizePress allows great customization options with integration for email marketing platforms as well.
It has yearly plans that allow you to just pay for the features you need as your organization grows.
Features
Plans could be adjusted as per the features needed

Templates for capturing leads and

increasing sales

Create landing pages that could sell on autopilot
Pros
Great templates with a lot of new designs

Personalized and affordable pricing plans

Great customer support
Cons
Not very beginner-friendly

Not suitable for all kinds of niches
Pricing
OptimizePress starts at $99/month with business and enterprise plans as well.
12. Squarespace
Squarespace is a popular 'website builder.' 
Not a dedicated landing page creator. 
That still doesn't mean that Squarespace doesn't allow you to build killer landing pages. 
This platform has features that not only allow you to create a remarkable landing page but even include the benefits of hosting your site and provide real-time analytics along with integrations with multiple CRMs.
Being a beginner, if you aren't able to find the best options for creating the right kinds of landing pages, SquareSpace is the right fit for you. 
With the Cover Pages tool, you also have the option to create a page using hundreds of templates available in the database.
Features
Great templates with modern-day website structures

Perfect for eCommerce stores and small business

A suite of marketing tools available
Pros
Great tools for eCommerce stores

Start to finish assistance with

great customer support

Hundreds of responsive templates
Cons
Not a lot of customization options

No support for third-party apps or plugins
Pricing
Squarespace starts at $18/month for businesses with advanced pricing plans as well.
13. ConvertFlow
If a builder with an easy visual builder and advanced features tops your preference list, ConvertFlow is the most ideal option.
Boasting multi-page forms, automated pages, and conditional logic, ConvertFlow is easily one of the best landing page creators out there. 
ConvertFlow could also be integrated with a lot of CRMs and understand the leads' behavior very closely.
Other than that, the platform also allows you to run custom code for retargeting and event tracking. All these features together could skyrocket your conversion rates by providing a very personalized experience.
Features
Integrates with all kinds of CRMs

Easy, code-less builder with all kinds of features

Create automated landing pages
Pros
Multiple templates with easy customization

Integrates with multiple apps and platforms

Advanced marketing tools available
Cons
Could be costly for some small scale businesses

Conditional logic could block popups at certain times
Pricing
Starts at $29/month with a free plan included as well.
14. Involve.me
Involve.me is a robust platform that allows you to create landing pages without the need of a developer. These landing pages could not only stand-alone but also be a part of your website.
One of the significant features of this platform is that it extracts data from partial submissions that also lead you to conversion optimization insights.
It also allows you to create automated drip sequences, allowing you to capture the best kinds of leads for your business.
Features
Embeds on your website easily

Could be personalized for certain users of your website

Easy drag-and-drop functionality 
Pros
Could be customized well 

Multiple templates for all kinds of niches

Different styles, typography, and designs/backgrounds available
Cons
Customization could take longer than usual

Even though the templates are multiple, it could take time to find the right one
Pricing
Starts at $19/month, with a free plan included for starters as well.
15. Clickfunnels
ClickFunnels is probably one of the biggest marketing platforms available. With its plethora of marketing resources and tools, it's obvious to consider it as one of the best landing page builders. 
ClickFunnels has proven to be very reliable for a variety of entrepreneurs in coaching, lead generation, or e-learning.
Even though ClickFunnels is great for 'most' niches, its landing pages are the most curated for selling courses or other online content. This platform could also prove vital if you want to start a blog business and minimize most of the work on your end. 
For the fields its landing pages are curated for, you can create some of the most responsive and interactive landing pages in a matter of a few minutes.
Features
Great for beginners that want to start (and automate) their very own online business

Very easy to use with a plethora of marketing tools

Includes a variety of pre-built funnels

Also, has A/B testing
Pros
Cons
Not available for all kinds of niches

Very less customization as compared to the rest of the builders

Pricing could be an issue for some businesses
Pricing
Starts at $97/month with a 14-day trial included as well.
Conclusion
So you might be wondering, what's the best landing page builder? The answer is - it depends on your business.
Our list of landing page builders features all the types of landing page creators that would be suitable for different scenarios for your business. 
Different businesses use different builders. As such, before you go on purchasing a landing page builder plan, make sure its features align with your needs.
I hope this list of landing page builders helps identify the right tools for your business.