Want to open a business in a small town or rural community? In this article you will get actually quite a few benefits to starting a business in this manner.
Starting a business and becoming an entrepreneur is something that more and more people are showing an interest in. In fact, it is reported that hundreds of thousands of Americans are becoming entrepreneurs each and every month. While many people might head for a place like New York, Chicago or Los Angeles to start their business, that is not always the best idea.
Instead, you might want to consider opening a business in a small town or rural community. While this might seem like a mistake to some, there are actually quite a few benefits to starting a business in this manner. This article will take a look at a few of them.
1. Less Competition
One of the most obvious and most beneficial advantages of starting a business in a rural community is the lack of competition. When you start a business in a metropolitan area, you will likely be dealing with a variety of different competitors of various sizing, which makes it tough for you to get market share.
But in a small town, you will, at most, have a few competitors, depending on your niche or industry. This means you will be able to have a larger customer base from the start, as long as you can attract them to your location and you are serving a need.
2. More Affordable To Start Up
Starting a business in a big city can often require a lot of costs up front. Not only buying the materials/products or paying for labor, but also purchasing or renting a space for your business. However, starting in a rural community will be cheaper in almost every way. The land will be cheaper, as will renting or leasing space.
Also, things like marketing and advertising will also be much higher in a large city, due to your need to stick out above the competition. Of course, you should still do your own research on the area you are considering starting a business in, to ensure that the prices are suitable for you.
3. You Can Likely Get a Cheaper Mortgage If You Live There
Not only is it more affordable to start up your business in a small town, but it is also less expensive to live there. That is because of the existence of the USDA, which is the United States Department of Agriculture. They offer zero down payment mortgages for qualified individuals.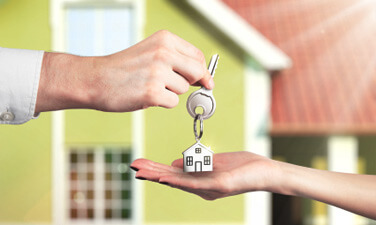 Not only that but if you already have a USDA home loan there might be a chance that you will qualify for refinancing USDA loans. In addition to a cheaper mortgage, the overall cost of living will also be more affordable than in big metropolitan cities, which is always a good thing.
4. You Get to Help the Economy of a Small Town
When you start another business in a place like Los Angeles or New York, you are likely not doing much for the economy of that city, as there are already thousands and thousands of entrepreneurs in those cities. However, when you start a business in a rural community, you are directly helping that small town to stay afloat.
Not only that, but entrepreneurs in small towns can have a variety of other positive effects on these communities. Locally-owned businesses have been statistically associated with higher income levels, less income equality, lower poverty and unemployment levels and so much more.
5. You Might Be Closer to The Materials You Need
When most people think of a rural community, you might think of farms and the growing/production of materials. As a result, if your business needs or uses a certain type of material, it makes a lot of sense to start your business very close to those resources.
This could be anything from using wood for carpentry, using fruits to make jams or jellies, and a wide variety of other things. While you can still get these materials if you have your company located in the city, you won't be as close to it and likely won't develop the same relationship with the farms or production centers that you will if you reside in the same community.
6. Rural Communities Are Often Very Loyal
If you develop a solid product or service and offer good customer service and a friendly attitude, you could develop customers for life in a small community. They are normally very loyal and will likely continue to be your customer as long as you maintain the same quality and service they expect.
However, this can also make it a little more difficult if you are joining a crowded space, as other companies may already have the loyalty of the community. For example, it might be tough to open a diner in a small town where one has been serving customers for decades. In this case, you need to prove to the locals why you are the better option and why you deserve their business.
Subscribe to weekly updates
You'll also receive some of our best posts today