What will be a life without content? Just imagine… If there was no content, what will happen to all the websites around the web? What if the marketing campaigns were running without content? What if the newspapers starts coming out with only visual news? And, the most important part on what basis Google will assess the legitimacies of the websites.I know it is really hard to digest… Yes it is. Additionally, what if there was no content writers on this planet? Who will be able to write content and make an impact with a combination of words? Hence, the fact is already accepted that content and a content writer both are interrelated and essential for us to move on with anything like blogs, website, marketing campaigns, news, and etc.
Content writing as a whole and being a content writer is surely not an easy take, it needs a lot of practice and again more practice to claim that you are a successful content writer. Personally what I feel is, anything without a content is like a car without a driver. If there is no driver than ultimately the car cannot be driven in the right direction and I am dead sure that till this point… You are totally agreed with my stance and point of view, isn't it?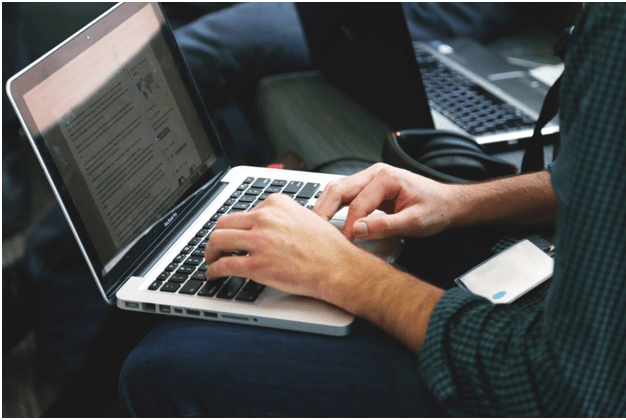 Now let's discuss that actually who is a content writer? A good content writer is someone who can write and provide you with any type of well written contentwith the essence of uniqueness and engagement. Writing itself is a very vast topic to talk on but today I'll be sharing about 20 essential skills you need to have to be a successful content writer. You have to be obedient if you want to be a good content writer, in fact being a successful writer is all about being good. You have to be all GOOD at:-
1.Knowing Who is Your Reader
Communication is a dual way activity and any writer who ignore any one of the way and writes deliberately without knowing a bit about its reader is indeed a flop writer. If you don't know for whom you are writing about and who is your audience it is like shooting an arrow without an aim. You need to do a study and a kind of market research on your audience like marketers do using the buyer's persona and other methodologies. It is one of the most important factor and actually a skill for being a good content writer that how much you are good in understanding the needs of your readers and aligning your content in exactly the same manner it is desired by your audience or your readers. For example you cannot write a love letter to your boss and a memo to your wife, Makes sense??? Yes, because you actually know that who'll be your audience in this case i.e. who will be receiving your piece of paper. Same is the case with content writing you have to know that who is actually going to be your reader so that you could shape up the content which could not just get accepted only but get shared as well.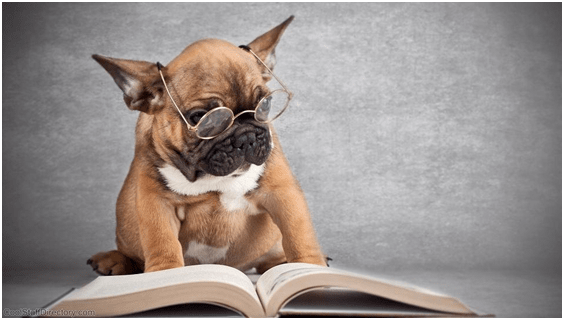 2.Knowing What Actually You Want To Say
It is really easy for the writers when he/she knows that actually what they wanted to say. This makes them clear cut with the topic and the subject. And, resultantly with this approach a writer lands with a good and interesting content.Once you know that who are your readers it is really quite easy to decide that what you are willing to say for example. If your primary audience are men, you cannot write on a topic related to natural beauty. Likewise if your target audience are women you can write on a title like,how to get biceps like John Cena? I am sure this is making sense. Here's you will decide what to say in front of whom.If you are get stuck while writing a paragraph it may be a reason that you don't know that what you want to say? If you are getting confused and if you are unable to express the sentence to your reader than be assured that you still don't know that what are you writing about. To overcome, you have to great with you analytical and communication skills. You need to know that how you can convey the ideas as it is they are in your head and acquire the relevancy in between.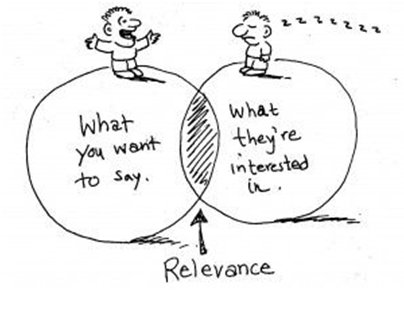 3.Following The Readability Principles
Your content should be able to speak to your every reader in a manner that they could easily understand that what they are reading about.This isn't easy at all but essential for being a successful writer. The high five readability formula is as follows:-
– Be Direct To Your Readers
Be direct with your readers like you are talking with them. Let's say for the readers use word 'you' and as a writer yourself use word 'we' or 'I'. This will make sure that you are talking directly to your readers and everything happening is in direct tone of speech. It will also keep the reader keep reading your content consistently.
– Use Active Voice
Using active voice will make your topic and sense both clear and more specific with your readers.
– Keep It Optimized & Simple
You might have heard multiple times that simpler is better. Be simple wherever possible but don't get the simplicity take off your content. Long write-ups are always loved and liked but if your reader detected in any of the paragraph that you are dragging the topic he/she will surely navigate from your content to any other one.
– Stick To Single Idea
It is an absolute art if you remain consistent with the topic you are talking about like now, you know we are talking about the skills that are essential for being a successful content writer. Portray an idea in a manner that it looks single i.e. don't overload the reader with other interrelated ideas.
– Give It A Proof Read
After you are done with the content, be unbiased and proof read your content as a reader. We will discuss this more in point # 10.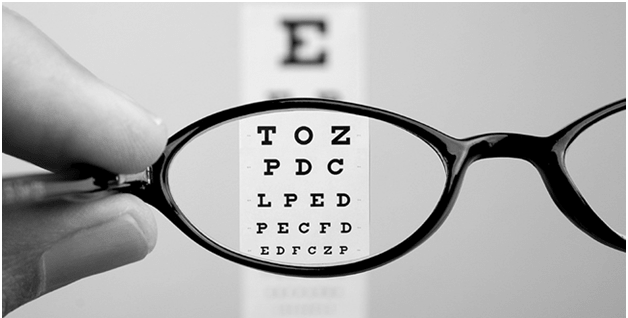 4. Always Being Original
Uniqueness is the essence of being original and when it is about content. Being unique is mandatory as per not just the reader's demand but it is essential for SEO purposes because if you post any duplicate content on web there are chances that Google will detect it and you may get penalized. Not just that, if you copy someone in other field like marketing there are chances of getting sued for trademark and copyright issues. So you have to be original not just with your words but with the idea as well. Matt Cutts from Google describes how they handle duplicate content and kill it:-
5.Providing Answers To The Questions
Asking questions throughout your content and providing your readers with the immediate and proper answer is a great way of keeping your reader engaged with your content. As the ultimate purpose is to, increase the knowledge of those who are reading you.Well, for your information I did the same with this content in the introductory part. It was the main reason you are still here and reading because, those were a type of questions many people may have in their heads. In the image given below, the famous author and entrepreneur Neil Patel has answering to a frequently asked but a question of a very broad view that, what is online marketing? He answered it into just a few set of words which is exactly accurate and up to the mark.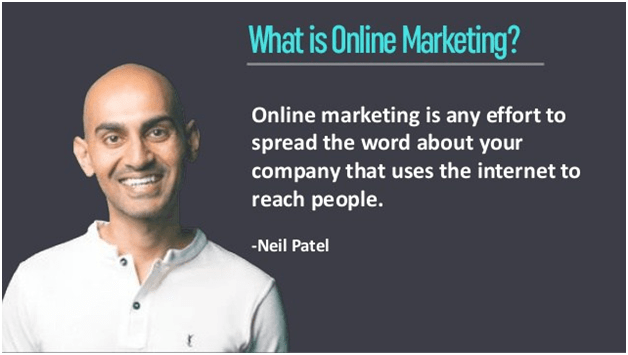 6.Connecting The Dots
Again, one the most tactical skill a good content writer should have. He/she should know that how to connect the dots i.e. actually inter relating your topics and paragraphs within a content. It is really important because if in the next point I start discussing that how to boil an egg. It is a must that you will leave this page. But don't you worry I am not doing so!

7.Summarization The Words
Encapsulating an ocean in a cup is an art of content writing. You've to remain precise throughout and conclude the words in every section and paragraph. If you don't do so then it is really something very serious and you have to learn that how to summarize things.Summary includes the overview of the main ideas including the keywords and themes when we are talking about content.
8.Sourcing The Information And Citations
People will only believe you if you are providing them with correct and accurate information in your content. You should be brave enough to link your content to its original sources and do mention them also, wherever required. This could also be stated as a part of external linking if you link out to great sources it means you are telling search engines that you've something really great to show. Here's the Cyrus Shepard from MOZtelling the importance of linking to external sources from SEO perspective.
9.Being Patient With Research Skills
Here comes the decision maker point, if you are good with your patience, research and analytical skills then chances are higher that you could be a successful content writer. For content writing, the element of research is really important whether it is about keyword research, topic research, niche research or any other type of research you have to remain patient and don't get hyper as doing research on web is not an easy task and sometimes it gets depressing as well.
10.Reading Your Content As A Reader
Once you are done with your content, you should set back take a breath and now read your content without any biasness. Just think, that you are a reader and you are up to find mistakes in your content. This way you will end up with an error free content free not just from grammatical errors but from ideal errors also.
11.Swapping The Writing Styles
Keep writing on the same topic and niche is not good for your health as it will kill your creativity skills. A potentially successful writer should switch the genres and niche for writing because writing on different topics will not only enhance your ability to think out of box but will increase your knowledge as well. Try out writing on 360 degree opposite topics to gain this skills!
12.Writing On Relevant And Vibrant Subjects
As an all-in-one content writer you should always be able to instantly adapt any trend from the news or social media and start writing on it. Because, whenever a topic is discussed on the web people who were reading it will alwayssearch the web about relevant and interconnected stories to mine information. That is why, a content writer shall use this as a skill to keep engaging the readers.
13.Knowing About WordPress and SEO
Don't get depressed, you just need to know the basics of it. There's a variety of WordPress themes available with default automated functions and where it isn't you have the option to install plug-in and full fill you needs. But, you have to have crucial SEO knowledge if you need to be a hero content writer. The algorithms on the basis of which search engine works are always getting updated and a writer should know about it. The one thing that consistently remain constant is high quality of the content, if you are able enough to write a good quality content then you should be less concerned about this. Here's the Matt Cutts from Google describing the relation between WordPress and SEO:-
14.Using Social Media
Social networking sites are now more like a tool rather than just being a hub for meeting different people of different places. Many business owners now consider social media whole as a market and many marketing agencies do invest on promoting the products and brands via social media marketing. Social media is a great way to create a word-of-mouth and as far as content is conferenced then social media is surely a tool for doing a viral content marketing.Recognition of your name and work is really important and it is easily possible by using social media sites in the appropriate way. You must be good at building personal relations with people and pitching up your ideas to the people in this way you cannot just build your audience, grasp the user attention but will be able to build relation with niche related people and blogger as well. Additionally, social media and SEO are now like 2 pieces of jigsaw puzzles. If you do good with social media it is understood that your content will show up in search engines as well.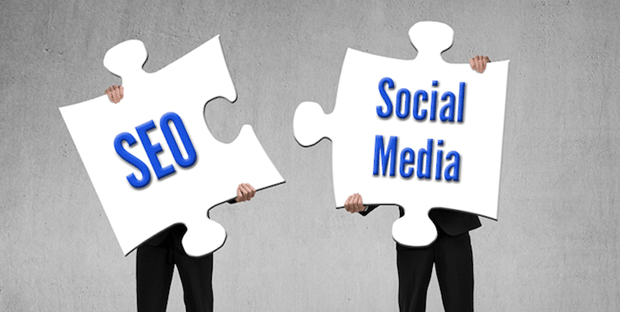 15.Language Skills
To be a good content writer you need to have good language skills which should consist:-
Spelling
Grammar
Word Usage
If you language skills are a bit weak don't just set back. Keep on writing critically as it will shoot-up your language skills. You can also take any free language training course available online.
16. Generating Ideas And Grabbing Attention
Generating ideas is one of the biggest challenges of current era. Not everyone can come up with new ideas that could click the minds of the readers and grab their attention. You should never be afraid of failing with your ideas keep coming up with them and analyze which of your ideas were acceptable by the readers and which one gone viral and took a shape of a share trigger i.e. mostly shared on social media. You should know the using attention grabbing techniques like titling of the articles and blogs. For example following are two the titles to grab user attention decide yourself which one will you click?
10 Proven Ways That Will Bring You 110,928 Visitors To Your Website For Sure!
17. Being Persistent
Whether you are a freelancer or a staff writer. You have to remain persistent with your writing, it is obvious that at some time you will get fed up with everything related to writing and you might decide to quit at the middle of project. For being a professional content writer this is something you have to suffer and tackle with it. Because, you won't succeed if you keep quitting in the middle of your projects. You must have the skills to face new challenge and always expect the unexpected.
18.Doing Frequent Content Updates And Don't Hesitate
Search engines usually don't favor those sites that do not update their content on regular basis.If you own a website or a blog you have to keep updating your content so that the crawlers keep getting the signal that you are alive. Don't just hesitate in doing so as it will help you to maintain higher search engine rankings as well. Many of the best content websites are always updated regularly to maintain their rankings and position and more importantly to provide the readers with the latest information. How often you should update? This is totally up to you depending upon the nature and niche of your website. Usually, making content changes once in a month is good enough!
19. Making Call To Actions
Call to actions (CTAs) is one of the most generic way to grab user's attention and increase your viewership. A good content writer should know how to create engaging call to actions which would provoke your users to make actions, willingly. Here's an example of a call to action technique the famous ecommerce website Shopify adopted and increased their sales by x10 times, because they started offering free trial to their customers.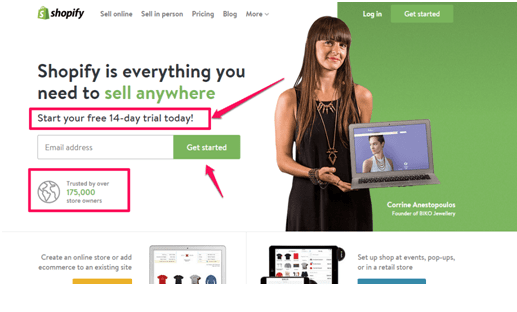 20. Communicating
After all, if you don't have good communication skills then still you need to work a lot. You should know the ways to communicate with your readers whether it is adding images, inforgraphics, videos or any other statistics you shall do it as ultimately you want to communicate what you are thinking. Some people understand better by reading, some by listening or some by viewing. You have to just make sure that how you can keep your communication alive with all types of readers. But just stay away from unnecessary stock photography!
Conclusion: Recapping the whole write-up in a paragraph, you just need to make sure that you are just good with the mentioned 20 skills. If you feel that none of the element is missing from you then why wait, just go on and hit the market with you ultimate content writing skills. Believe me, there is no one who can invoke you from being a successful content writer in your industry if you are all set with the given set of 20 skills. So, here we sum up with the article and thank you from our heart for reading the article. Just in case you feel that this piece of article was worth reading don't forget to share it! J
Author Bio: 
Muhammad Hasan, academically a computer scientist and a digital marketer by profession. He loves everything about SEO, social media, blogging and writing. Currently associated with FleekBiz