If you aren't getting a good return on your investment, you need to reconsider how you're using your funds. Here are seven ways your business can save money on marketing and still increase profits.
For your business to make a profit, you need to attract people and convert them into customers. This will require some effective marketing, which you're most likely going to have to pay for.
However, some businesses make the mistake of wasting too much money on marketing. If you aren't getting a good return on your investment, you need to reconsider how you're using your funds. Here are seven ways your business can save money on marketing and still increase profits.
1. Outsource Your Marketing
Setting up a whole marketing department in your business can be costly. Just finding the right people in the first place can be a hassle, but you'll also have to consider salaries, training, and spending more on equipment.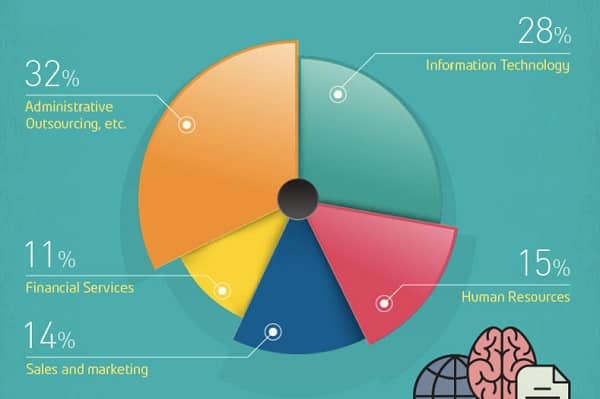 It's often much more cost effective to outsource your marketing. Many services focus specifically on helping businesses with their marketing. Not only is it affordable, but you'll have your marketing handled by an experienced, professional team who knows what works and what doesn't.
2. Only Spend On The Most Effective Methods
Some businesses invest in multiple services to help with their marketing. You might be paying an advertising firm and a digital marketing service at the same time. But are your expenses getting you the results you desire?
If you're spending too much on a particular form of marketing and not getting a good ROI, cut it out. Instead, look at what' 555s truly working and invest more time and money into that. For instance, if you have Google Analytics, you may see most of your hits are coming from social media. You can then determine you need to double down on social media instead of spending on expensive PPC ads, for instance.
3. Try DIY Marketing
Another important thing to consider when handling your marketing is it's often cheaper to do yourself. Some of the most effective marketing strategies, such as content marketing and social media marketing, can be done completely free!
Many startups take advantage of this and start out by writing their own content and building their social media following from scratch. This will take a lot more investment of time, but no investment of your money. You can also opt to handle some aspects of your marketing yourself while paying for others.
4. Experiment With Cheap Marketing Methods
You can also use various cheap marketing methods to see how they work out. For instance, you could hand out flyers or ask local businesses to display posters for your business for a small printing cost.
Another example is email marketing. Figures say email marketing can make your business $44 for every dollar spent. Paying a small amount for some professional email marketing software can help you boost your profits fast. There are many examples of cheap marketing strategies, and since you won't be spending much, you can feel free to experiment with a lot and test their efficacy.
5. Reach Out To Influencers
In today's digital marketing landscape, influencer marketing is becoming increasingly popular. Influencers can be anyone from a YouTuber to a Twitter user who has a large following. These people promote products and services to their loyal fanbase to interest them into becoming new customers.
Recommended: 6 Secrets to Getting a Social Influencer's Attention
One way to do this is by sending out a free product (or service trial) to popular users on Instagram, YouTube, Twitter and other social media networks for them to post about it. Find influencers who can attract your target market. For instance, sports stores often attract new customers by contacting fitness Instagrammers to promote their products. It's a free marketing method that can attract new people fast.
6. Have Your Customers Do The Marketing For You
Sometimes the best way to market your business is by having your customers do it for you. In fact, people are much more likely to check out your business if they see it recommended by a friend.
There are many ways to do this. For instance, asking people to share your content or even their orders on social media can bring it to the attention of their friends. You could also start a referral program, where people sign their friends up for rewards. If your customers have a lot of influence, they could become powerful brand ambassadors and help you boost your sales significantly.
7. Avoid Expensive Advertising
While methods such as TV and web advertising were all the rage in past decades, they don't quite justify the cost now. Web advertisements are often blocked by ad-blocking software, whereas more people are tuning out of traditional television in favor of streaming services.
Avoid these forms of advertising. Not only are they expensive, but they're becoming less and less effective when compared with new forms of digital marketing.
Conclusion:
Marketing doesn't have to be expensive. By refining your approach, you'll save money on marketing and still boost your profits. Plus, once you start making more, you can start reinvesting more on proven marketing methods. Overall, this will result in huge returns over time and your brand will continue to grow.
Subscribe to weekly updates
You'll also receive some of our best posts today