Have you ever thought about outsourcing freelance copywriters? Here are the top 5 reasons to do so.
"Outsourcing content" is a topic that's on everyone's lips. From articles highlighting the state of freelancing to experts lending their opinions on the topic, interest in outsourcing writing projects has reached new heights in recent years.
But don't mistake it for just another buzzword. Hiring a freelance copywriter can have substantial marketing benefits for your business, such as saving time, cutting costs, strengthening your content marketing strategy, gaining useful outsider perspectives, and drawing on the expertise of your freelancers.
If you've ever wondered why an increasing number of companies are choosing to outsource their writing needs, read on to discover more about these five marketing benefits of outsourcing freelance copywriters.
1. Save Significant Time
A major drawcard of outsourcing content creation is saving time. The fact of the matter is that writing impressive content takes time. It is a multi-step process that involves more than "just writing." You must also conduct thorough topic and competitor research, write multiple drafts, and edit and proofread your work. It doesn't end there, however.
Your piece needs to have an intuitive, reader- and search-engine-friendly structure. An inviting heading, relevant subheadings, formatting features like bulleted and numbered lists, and images are some additional things you must consider. Oh, and let's not forget about SEO considerations!
Do you truly have the time to sit down and work all of that out? Perhaps you might ask for a few articles a month. But if you want to amp up your content marketing game (as we discuss further in Benefit 3), you need to regularly post high-quality content. The fast turnaround time freelance writing platforms offer allows you to stay on track with your posting schedule and free up your time to deal with more pressing business demands.
2. Slim Down Your Budget
Many businesses assume that hiring a freelance writer will greatly dent their company budget. We get it – on the surface, paying per project may seem like a substantial upfront cost. But when you dig deeper, you'll find that hiring a freelance writer is substantially more affordable than hiring a full-time employee.
Think about it: when you hire a full-time employee, there are countless mandatory expenses you need to pay. There's the cost of training, health benefits, super, taxes, office space and supplies, and holiday and sick leave. Then there's also the expense of providing perks such as refreshments, office parties, trips away etc.
That's not to mention the biggest cost of your copywriter's salary. In Australia, the average salary for a copywriter is $55,000, although many earn much more. When you compare these expenses to making a one-off payment for a freelancer to write content only when you need it (with none of the costs associated with full-time employees), hiring a copywriter is undeniably more affordable.
3. Bolster Your Content Marketing and SEO Strategy
One of the tenets of an effective content marketing and SEO strategy is consistently posting high-quality, original, and SEO-friendly content. Hiring a freelance writer to either take charge of this, or fill in the gaps in your content schedule, will help your business strengthen its online presence and in turn, bottom line.
Studies have shown that blog companies receive 97% more links to their site. Links matter because they are a major factor that Google considers when determining its search engine results page (SERP) rankings. The more quality links you obtain, the higher your site and keywords will move, resulting in a greater likelihood that people will visit, engage and convert to your site.
Another reason you should consider outsourcing freelance copywriters is that customers look to your content to decide whether or not to buy your products or services. For instance, Demand Gen's report found that 47% of buyers viewed 3-5 pieces of content before engaging with a sales representative. If your company lacks persuasive and useful content, your customers will head elsewhere – to a site that better meets their needs. It's, therefore, essential to never neglect the importance of keeping up your content creation (even if you get some help along the way!).
4. Gain Insightful Outsider Perspectives
As a business owner, you possess an unparalleled and intimate knowledge of your brand. Reciting your company's vision, goals, and selling points is most beneficial. But when it comes to copywriting, being too close to your brand can make your copy stale.
Conversely, an outsourced freelance copywriter will bring new perspectives to your brand as a whole and your content. What do we mean? Let's see how this works in practice. Say, for example, your content lacks pazazz and sounds too salesy. You've tried everything to overhaul this stale tone, but you can't shake it. At this point, you can keep generating the same ideas from the same people or use the unique insights of an expert outsider - a freelance copywriter.
A freelance copywriter is ideal for helping solve this problem because they aren't directly affiliated with your brand. They can look at your content with fresh eyes, identifying what's working and what's not – without the emotional attachment of being too close to your brand. In sum, freelance writers add a different voice to what may have become a room of echoes.
5. Draw on the Expertise of Your Freelance Writer
As a business professional, you possess a large skill set that covers many areas. But like everyone else, you can't be an expert in every area. Suppose you lack knowledge, skill, or experience in research, writing, content marketing, or SEO. In that case, it's in your best business interests to draw on the expertise of someone who knows exactly what they're doing.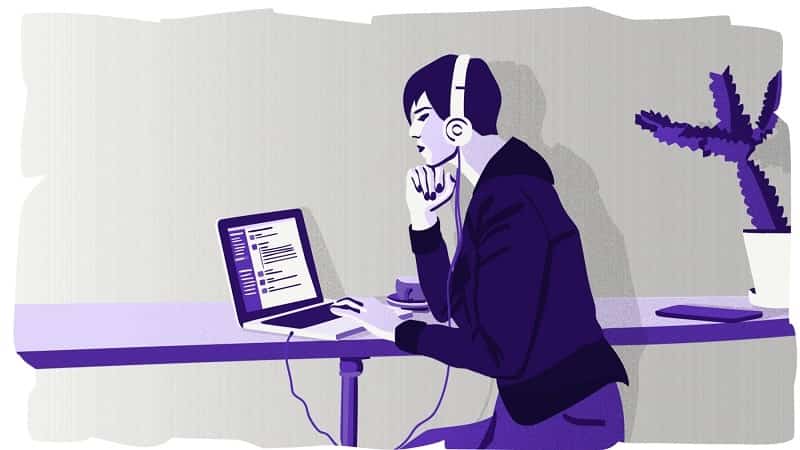 Freelance copywriters are highly skilled in crafting well-researched, enticing content that flows well. The best ones also deeply understand content marketing and SEO and will apply these skills when writing your piece. Furthermore, the proliferation of the freelance writing industry means that no matter how niche your topic is, you can hire a subject matter, expert writer.
Just make sure your writer understands the context of your audience, as even the best non-Australian writers may struggle to understand the distinct colloquialisms and cultural references we use (and ones we don't… "throw a shrimp on the barbie," anyone?). Your best bet to avoid this is to use a reputable Australian writer's marketplace to hire your copywriter.
Do you have any other benefits to outsourcing freelance copywriters that you'd like to share? Share your insights by commenting below!
Subscribe to weekly updates
You'll also receive some of our best posts today