Does your business generate new leads every day? Here are three ways how to utilize the CRM solution to automate the sales process and to generate sales-ready leads.
Does your business generate new leads every day? If yes, then what strategies do you implement in order to nurture and convert those leads into sales opportunities?
In the past, it was difficult to generate new leads. However, today businesses can generate leads using the two different methods. The first method involves generating the leads through online methods while the second one is offline.
While in the online lead generation process, businesses can generate new and high-quality leads through the website, blog writing, social media, online advertisement, guest blogging, social media, blog syndication, landing pages, youtube, email marketing, etc.
Whereas in the offline method, businesses can take the best advantage from the various off-line advertising techniques such as print-ads, pamphlets distribution, banner advertisements, tradeshows, seminars, and conferences, etc. These methods can help your team to generate your set goal of new and sales-ready leads.
Moreover, businesses can use the CRM solution to automate the sales process and generate high-quality leads. Here are three ways how to utilize the CRM solution to generate sales-ready leads:
1. Use Social Media
To generate highly qualified and sales-ready leads-Social media is one of the best tools for businesses. This includes – Facebook, Twitter, Snapchat, etc. It is a perfect place for businesses to find their targeted audiences, as well as turning them into the new sales-ready leads.
Moreover, lead generation is a process where you can gather the intelligence or information on your customers'. You can use the solutions of social CRM to track and monitor your customers' as well as prospects' likes, dislikes, needs, tastes, preferences, social behavior, spending habits, conversations, etc.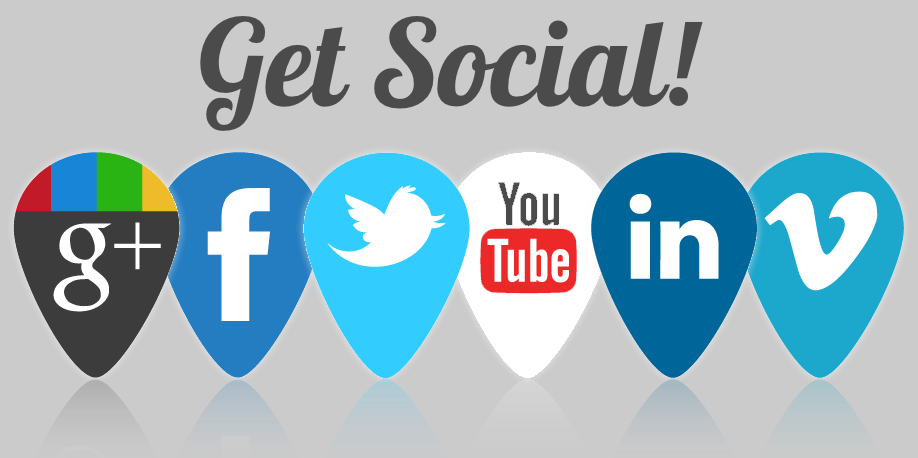 You can even track what your customers are saying about your brand, with what type of material they are resonating the most, how your competitors are attracting your customers, and what their strategies are etc. All of these insights are helpful for your business to segment prospects into the various customer groups to target the potential audiences accordingly.
Additionally, you can use the above analysis to generate user-friendly content that is relevant to your prospects' tastes and interests.
As a business owner, you can integrate the survey software with the CRM system to design a meaningful customer feedback survey and share it across multiple social media channels.
2. Research Where You can Find Your Targeted Customers
For businesses of various sizes to generate a higher number of leads, it is important to have a clear idea on where they can find their targeted audience and what type of business problems their company's products and/or services can solve. This kind of analysis will help you in understanding and identify the type of people and/or companies that are experiencing those similar problems.
Later, you can use the CRM analytical tools to gather and collect meaningful insights on your prospect's current age, profession, average income, demographics, spending behavior, purchase habits, past purchases, online conversations, browsing history etc. and record all the information on CRM database.
Moreover, you can use CRM system to understand what type of client has generally responded to your most successful marketing campaigns the most.
Additionally, you can take the advantage of forms, surveys, and event registrations to gather as much information as possible on your prospects and leads and try to record all the information obtained from the various customer touch points on CRM database.
All this information compiled on CRM system can highly benefit your business in understanding the type of customers' that are most suitable to your business, how you can contact them, where you can find them, and what the best times to contact them.
With this information, you can conduct sample marketing campaigns and customize your marketing discounts and strategies according to the targeted groups' interests and preferences.
3. Design Customized Emails
Nurturing is the most important step to generate sales-ready leads. On your database, you might be having some thousands of leads come in, and if those leads are not properly nurtured they will feel neglected. This will result in losing valuable and potential customers'.
However, the most important step involved in the lead generation and lead nurturing processes is to design and send the customized and personalized emails to each of your prospects individually and keeping in mind to deliver the right emails at the right time.
Moreover, you can segregate your email list based on the type of prospects you're targeting, and you can even schedule reminders to your customized promotional emails in order to ensure you can respond to your clients quickly.
Lead generation is imperative for businesses to find new business. However, in this highly competitive business environment, it is not easy to find the new leads. You need to utilize the technological solutions of CRM software to track and monitor the various leads coming in from the different customer touch points.
In addition to this, implement the above lead generation techniques in your business to produce new sales-ready leads.
Subscribe to weekly updates
You'll also receive some of our best posts today