The terms UX and UI are often used interchangeably. In this guide, learn about UX and UI design and the key differences between them.
UX and UI are two concepts that are widely used when talking about software and app design and development. Although their names seem to be quite simple and straightforward to understand, they both cover very broad ideas that aren't easy to define. Throughout this handy guide, we will talk you through UX and UI design and the key differences between the two. Keep reading to learn more!
What is User Experience (UX) Design?
"User experience encompasses all aspects of the end-user's interaction with the company, its services, and its products." – Don Norman, Cognitive Scientist & User Experience Architect. Cofounder of the Nielsen Norman Group.
UX, or User Experience, is a term that represents all of the interactive experiences between customer and product. A good user experience is one that meets each user's needs in the specific context where they use the product. This includes everything from mobile apps to websites to in-person services at a business.
The purpose of UX design is to provide users with an understanding of the quality of the service they are using. It goes beyond just how the product or service works, but also takes into consideration things like whether or not it creates a feeling in the user. It is not just about how easy or difficult it is to use, but considers what users think of the quality of the experience in its entirety.
Bad UX design, especially on your website, can cause many problems for the user and work against your business. For example, when customers have to wait longer than expected for a site to load, this is an example of a bad UX. Unfortunately, we are still frequently seeing this happen because web developers have designed the site to only work with larger screens that can support all of the extra code loaded onto them.
The way a website loads on mobile devices is essential for the site to be successful, as more and more people are switching from laptops and desktops to tablets and smartphones. If visitors are facing UX issues when visiting a site, they will become bored or frustrated with the site very quickly and simply leave, losing you potential customers.
What is User Interface (UI) Design?
A user interface (UI) is the point of interaction between a digital device or product and the user — such as the touchpad where you choose which drink you would like from the coffee machine or the touchscreen on your phone. Unlike UX, user interface design is a strictly digital term.
When it comes to websites, UI design focuses on interactivity as well as the look and feel of the product. UI design is about making sure that your user interface can be used as intuitively as possible. This means carefully considering all of the interactive and visual elements the user might encounter, so a UI designer will think about: typography and color schemes, icons and buttons, imagery, responsive design and spacing, among other things.
The purpose of user interface (UI) is to provide users with a written or visual way to interact with the underlying machine. It provides feedback to users on what actions are being made, reaction to input, and how the product is working for the consumer. Be aware that not all interfaces are created equal.
A great UI should offer:
the ability for users to navigate with ease
a straightforward way to accomplish the task they came for
and feedback about its activity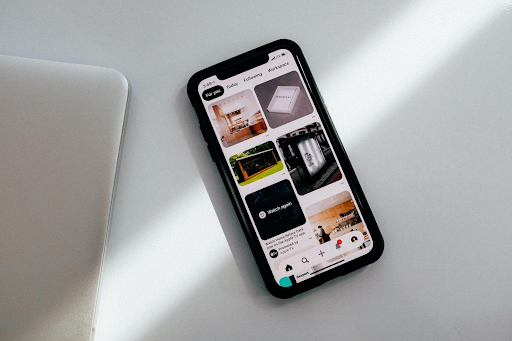 How Do UX & UI Design Work Together?
Unfortunately even top-level executives across industries it's all too common to hear people using the terms UX design and UI design interchangeably, when they aren't. UX design is centered around identifying and solving user problems, whereas UI design centers around how the product's interfaces look and function.
The combination of great UX and UI design is what makes a user's journey that much more effective, efficient and pleasant, and allows the user to access the product or service with ease and simplicity. Any businesses with design-led strategies are at a great advantage compared to those who aren't. Though UX and UI design work closely together to impact your users journey, there are some key differences between the two. Here are our top 5:
1. Interaction Design vs Visual Design
The term "interaction design" is used frequently by UX designers to describe the work of designing interactive digital products, such as websites and mobile apps. Jobs in this field typically involve understanding the needs of people who will be using these products and then devising ways to solve any problems they might have, taking advantage of what computers can do. For instance, interaction designers might invent new ways for people to share information or even create entirely novel devices that do not yet exist.
UI designers however, are more likely to use "visual design" to create the experience that you have when you're using an app or website. This isn't just things like text and buttons, but also the wider look and functionality of the site. These designers will think about what kind of impression their product or site makes on users, how it feels to use it, and how they can make navigating it feel intuitive. This could also include trying to bring aspects of accessibility to the user interface.
2. Wireframes vs Colors
In the world of User Experience design, a wireframe is a visual guide that helps represent the skeletal framework of a website or application. Wireframes should map every single feature, and they should be devoid of unnecessary visuals and other distractions so as to create an easy flow for users to follow. UX designers will focus on these wireframes and create a site design that suits the users needs.
UI designers will focus more on colors and creating a great color scheme to catch the eye of the user. A UI designer will focus on how certain colors can affect our mood, emotions and whether they work well together. They will also focus on the size of the different colored elements, whether they are too small or too large and let this guide their design ideas.
3. Information Architect vs Graphic Designer
Though people mistakenly use the terms UX and UI as interchangeable, when it comes to job titles for different departments you will find a key difference. Information architecture is the structure, organisation and relationships between the different parts of a website or app. Great information architecture is vital within UX design, where you need to support user goals with ease and sites need to be intuitively navigable, which means that they are easy to use and understand without instruction. The placement of elements on the page can either help or hinder users in finding what they need. This is where an information architect offers the specialist ability to design these features effectively.
In contrast, when it comes to UI design, you're more likely to find a graphic designer to hand. As graphic design is the visual part of a graphic interface that typically focuses on layout, typography and images, this is what people mainly see as the finished product before interacting with it and a graphic designer is therefore more suitable here than an information architect.
4. User Research vs Layouts
UX design is about getting the user's perspective above everything else, so the user research is vital here. User research enables companies to understand their users - not just what they want but how they behave, think and feel. This data can inform every decision made throughout the entire project. User research is extremely important in UX design because it ensures that decisions are based on data rather than assumptions.
Unlike UX design, there is more of a focus on layout in user interface design. The layout is the structure that supports all of the visual components of an interface. Great layout will create a straightforward and visually appealing way for customers to achieve their goals, which is why it is so vital to UI design.
5. Scenarios vs Typography
In UX design, one method used is called scenario testing, and it's used to find faults in products. The idea is that you imagine different users trying out your product, then think of possible scenarios that could happen during their use. For example, if you're designing a digital product, like an app or website - what happens if the network connection fails? What happens if the user receives a push notification just as they're filling in details on your form? What if they click 'delete' instead of 'save'?
Scenarios are often used to solve issues that may stop users from completing tasks within your product. By imagining users encountering these issues, you can come up with solutions before it's too late.
When it comes to UI design, it is much more focused on creating effective visual aspects such
as typography, spacing and ensuring the interface allows for the smoothest intuitive user journey, as opposed to creating scenarios for user experience. Typography is one of the most important aspects of UI, as it has a direct impact on the final user experience and it's also at the center of great design concepts. That's why, when designing any type of interface, you should pay close attention to the fonts that are used when creating your layout.
The Verdict
Though we have covered the key differences between UX and UI throughout this guide, it's important to note that they can both be helpful for a range of different reasons. They also work best when utilized together, complementing each other to create the smoothest and most pleasant interaction for the user as possible.
Subscribe to weekly updates
You'll also receive some of our best posts today