We have analyzed Elon Musk and Tesla's social media account. We found that you could implement it in your social media strategy.
Before we deep dive into the winning social media strategy of Tesla, an electric car company with the highest-selling electric vehicle in the world by a wide margin, let's understand the man behind it a little. Through his tweets, the Billionaire CEO and founder of SpaceX, Tesla, Neuralink, and Boring Company - Elon Musk. It's important to note that most of his tweets are sent out as memes and jokes.
Here's a tweet of him being critically self-aware.
My Twitter is pretty much complete nonsense at this point

— Elon Musk (@elonmusk) April 19, 2019
My Twitter is pretty much complete nonsense at this point

— Elon Musk (@elonmusk) April 19, 2019
The 49-year-old Billionaire is super-driven and hyper-motivated, so much so that he wants to colonize Mars. He is serious enough about this to launch his space company SpaceX and often wears a t-shirt reading "Occupy Mars."
Here's him donning the shirt while cradling his newborn (later named X Æ A-12 Musk) at the hospital.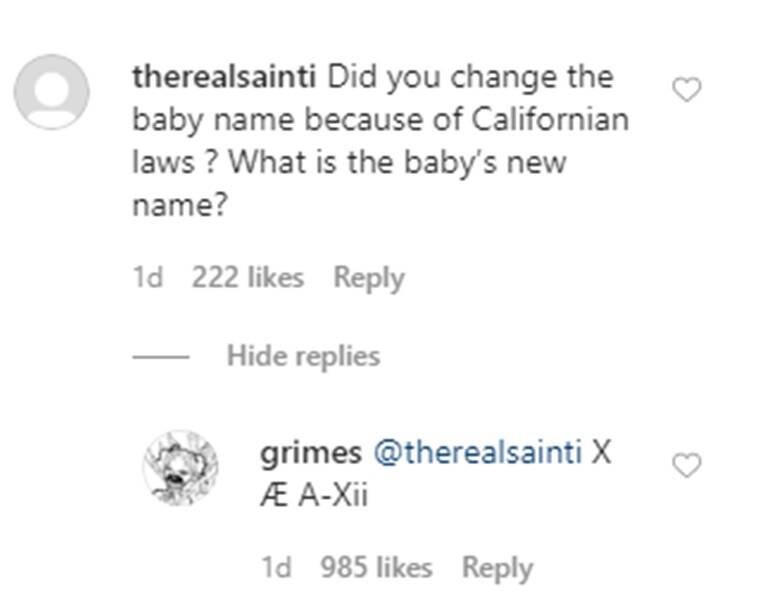 I don't know about occupying Mars, but he has occupied the social media space to quite an extent. However, regardless of what he does on social media, his company's social media pages balance well between the alt and the orthodox.
Today we'll take Tesla, Musk's automotive company that wants petrol and diesel cars to go obsolete, as a case study. Then, I will try to reverse engineer some of the tactics that Tesla and its CEO do to get such massive engagement, which you can also implement as a business person.
The reasons behind such a higher engagement rate of Tesla's social media profiles:
Here are the reverse-engineered social media activities that are doing wonders for Tesla and its CEO's brand
1. Piggybacking on each other's brand
Billionaire Elon Musk happens to be the only social media star/influencer and the CEO of several companies. Therefore, the automobile company Tesla enjoys a big chunk of social media engagement because of the company's CEO's massive online following. 
Musk's power as an influencer needs no mentioning, and the benefits it brings to Tesla's business are evident when comparing the CEO's company's social media accounts with his own. For example, Musk has 39 million followers on Twitter, while Tesla only has 6.2 million as of 2nd October 2020, which is still the highest number of followers for any electric car company.
Musk and his social media presence allow him not to have paid influencers honk his brand. It also helps him create a humanizing and personalized brand out of Tesla and his other businesses. 
A personalized brand brings more opportunities for consumers to connect with the business' vision. Elon's involvement with his brand's social media accounts also gives the company a face, resulting in consumers getting more comfortable and trusting with Tesla cars than they would be.
2. Connecting better to sell better
Let us consider how Tesla's Twitter account tweets about solar panels. Just so you know, along with super electric cars and batteries, Tesla is also a leading solar panel provider across the States.
You must have seen how traditional solar panel providers post on social media platforms. They are very specification-based and too technical. Yes, specifications are essential, but if you only post about warranty and kilowatts, you're not leveraging the power of social media as you should.
See how Tesla posts creative content on what a solar-paneled roof looks like. These real-time aesthetic posts would help them connect with the customers directly. And urge them to get the Solar needs to be met without sharing the boring specifications and technicalities. 
Art of the Roof

— Tesla (@Tesla) March 5, 2020
Roofs never looked so good https://t.co/kC0NQAuklW pic.twitter.com/tPW7rJtNHQ

— Tesla (@Tesla) February 9, 2020
Tesla's creative and candid approach removes the "smoke and mirrors," creating an authentic connection and trust with consumers and followers. It also adds significant time to the visual appeal of their overall profile.
3. Consistent Social Interactions
Social media is a direct window businesses get to the customers, and the best way to leverage it is to interact with customers in real-time as much as possible.
Tesla is an excellent example of how big established businesses can connect one-on-one with their customers and social media followers.
Not only do Tesla's social media managers indulge in fun tweets with wit and tongue-in-cheek humor but also in subjects related to their business' core values.
Tesla is a brand that is often associated with environment-friendly-ness and climate change. Both these topics need more and more attention and Tesla's social media endeavors.
4. Controversy may bring down stock rates but not social media engagement rates
I don't think the CEO of Tesla, Elon Musk, gets involved with controversies overtly to gain popularity on social media.
When you have massive popularity, your tweets and posts become very powerful, and it's easy to forget that sometimes.
Not so long ago, in May 2020, Elon Musk loosely tweeted that Tesla stock price was too high. Unfortunately, it wasn't taken as a weed joke, as it could have perhaps been, and surely enough, the Tesla stock crashed immediately.
Tesla stock price is too high imo

— Elon Musk (@elonmusk) May 1, 2020
Here's how huge the after-effects of this tweet were. First, it affects an individual's bank accounts.
Who doesn't remember Elon Musk on the Joe Rogan Experience? This podcast spread like wildfire because the CEO of Tesla, Space X, and The Boring Company decided to smoke some greens live on YouTube.
Here is a still of Elon Musk smoking marijuana with Joe Rogan while taping Rogan's podcast.
This podcast aired in 2018 has been viewed 37 million times, while the other JRE podcast with Musk aired in 2020 garnered only 17 million views (2nd October 2020). It's important to note that the average opinions of JRE podcasts are roughly around 3M.
While Elon Musk doesn't go out of his way to create controversies to light up his and his companies' social media pages, these controversies attribute big time to their social media engagements.
5. Brand awareness through supporting different causes
Elon Musk happens to care about the real-world problems that people genuinely face.
During the 2018 outbreak of Camp Fire in California, Elon came forth to help California's people. Since Tesla cars are equipped with hospital-grade HEPA filters, they would be the right kind of transport to move people out.
If Tesla can help people in California wildfire, please let us know. Model S & X have hospital grade HEPA filters. Maybe helpful for transporting people.

— Elon Musk (@elonmusk) November 10, 2018
After Hurricane Maria shut out the power for millions of Puerto Rico's residents in 2017, Musk donated hundreds of solar-powered batteries to the island.
When our friends down under experienced a power crisis, Elon installed a giant battery in 63 days to solve the power problems in South Australia. Interestingly, he did it on a bet on Twitter. Regardless of the motive, the people did get their power back.
Holy s#%t https://t.co/I0Kiw3wZsd

— Mike Cannon-Brookes 👨🏼‍💻🧢🇦🇺 (@mcannonbrookes) March 9, 2017
6. Bringing humanness to the business
Elon Musk and his companies have become so popular is something worth thinking about. However, considering that he owns an electric car company, a space exploration company, an infrastructure company, and others in these industries have not gained the tremendous amount of popularity as him. Not even close.
It's not entirely the products. Instead, it is how he and his businesses humanize their brands through social media.
Conclusion
From the chaotic and unstable universe that Elon Musk creates, one thing for sure is Tesla is winning. Its brand value and recognition and the number of positive mentions are going up. As a result, the stock price is climbing up (and is too high, imo ;) ). Tesla is now the highest valued automobile company globally, making Elon Musk the 4th richest person in America.
And it also wouldn't be wrong to say that Tesla's social media activities have also played a significant role in the number of sales they make each month.
I hope this X-ray of social media activities will help you look at your social media marketing differently. However, it's always advisable not to go all out, as Musk does. And prefer to stay skilfully balanced like Tesla.
Subscribe to weekly updates
You'll also receive some of our best posts today