Is Twitter a Good Enough Platform for B2B Sales? Let's Find Out!
There's no stopping social media. Platforms like Instagram, Facebook, and TikTok keep getting new members, while the existing users log into their accounts for various purposes several times a day. And Twitter, with its over 200 million user-base, ranks among the most popular platforms. But what makes Twitter exciting for B2B marketers is that many tweeters are professionals actively looking for other businesses' services. That means everyone from small companies selling hand-made porcelain to online casinos with games like Jammin Jars can find quality B2B leads from the platform.
The only problem is that social media, including Twitter, is continuously evolving and introducing new updates. So it's not always easy to tell whether the sales strategies that worked previously will be effective this year. If you want to get up to date with how to use Twitter for B2B marketing in 2021, then check out this article. We'll bring you a quick overview of everything new and the best practices to make tweeting work for your business goals. Sounds good? Let's get started.
Finding Your B2B Audience from Twitter
Firstly, if you're wondering whether or not your industry on Twitter has enough representation, then check out the platform's search function. Type in the words your ideal customers would use to describe themselves and see what comes up. For example, if you search for people with the term "production manager" in their profile, you'll get hundreds of results from people in that position. Many of them are bound to work in the same field as you and match the customers' persona you're looking for. And since they're most likely using Twitter for business purposes, they make quality B2B leads.
Raising Brand Awareness via Twitter - the Best Practices
Once you've determined which Twitter users you want to approach, it's time to make them aware of you and your services. But does that mean you should start messaging them with your offers? No. Marketing via your Twitter account is not that different from ordinary advertising. If you want your sales offers to get read, you first need to establish a relationship with the recipients. And one of the best ways to do that is via valuable content. Once people come to see you as a source of great actionable advice, they'll learn to trust your brand and become more approachable for business offers.
However, you've probably noticed that the typical Twitter content is not lengthy and detailed blog posts. Tweets have a maximum character limit of only 280. So how are you supposed to deliver massive value with such a short format? Here's the thing: you don't. Instead, treat tweets as gateways to your value-packed posts on your website. They serve to catch the reader's attention and make them click to your blog, YouTube channel, e-book download page, etc. So a tweet can be simply a line from an influencer in your industry, a few lines from your article, or a short video clip.
As a side note, it's worth mentioning that most of Twitter's usage happens via mobile screens. So you should send your audience to only sites optimized for smartphone view. Then people can access your content when on a train, at a lunch break, or wherever is convenient for them.
Use Tweets to Define the Personality of Your B2B Brand
As we mentioned before, Twitter's popularity is enormous: people log in daily to get the latest news, socialize with friends, and build their audience. So chances are most of your direct competitors are also active on the platform. If you want to distinguish yourself, it's vital to have a distinctive personality to your brand that stands out.
The first step in developing your unique brand voice on Twitter is competitor research. Study at the tweets they're posting. If the most popular tone in your niche seems to be a serious one, you can opt for more fun and lighthearted messages. The cool thing about tweets is that it's easy to create them. So if a style of messaging doesn't produce the desired results, you can easily change it the next day.
How to Approach B2B Influencers on Twitter
Getting influencers on Twitter to endorse your B2B products and services enables you to tap into their audience. Plus, it makes you look more credible if someone else besides you is raving about your company. But how to start this fruitful collaboration? The first step is to identify the influencers who might be interested in promoting you. Again, Twitter's Search function is an excellent way to filter through millions of users and find the most suitable candidates.
Once you've found the people you'd like to work with, you might get tempted to shoot them a direct message with a proposal to work together. However, that approach will seldom get an enthusiastic response. It's too early. A better method is to first gain the attention of your influencer by interacting with their tweets: start following them and send regular thoughtful responses to their posts. If your comments are engaging enough, they'll start noticing you and might even send you a collaboration request before you can send it to them. If that doesn't happen, continue responding to the influencer's tweets at least a month before sending them a direct message. By that time, they probably know who you are and are willing to hear the offer.
How to Generate Leads With Twitter
If you're using Twitter for lead generation, a great way to learn about your potential B2B clients is to redirect them to assessments or quizzes. Depending on how a prospect fills out these forms, you can later send them highly personalized content. For example, maybe some project managers have marked that they have problems creating accurate budgets for their projects. You can then email them with articles about the best tips and tricks on handling finances better.
But Twitter, as a tool, also works well to direct people towards the most typical lead nurturing content: newsletters. If you follow Twitter's blog posts, you've probably read that they recently obtained the newsletter tool called Revue. This nifty new feature is all about simplifying sending out newsletters to make sure people get all the latest information about their fields of interest. Plus, Revue makes it easier to monetize the publishings with a built-in option to offer paid subscriptions. It's an excellent chance for B2B marketers, who already have a stash of valuable expert content, to attract new leads with their writings and make extra money in the process.
Messaging Your Prospects via Twitter
One of the primary reasons it's so easy to conduct business on Twitter is that it offers many different ways to communicate. Apart from tweets, you can also message your prospects directly. However, if you want your messages to get read, you need to know your recipients first. Conduct a little research on Twitter and other social media platforms where your B2B prospects are active. Find out what interests them, which topics are relevant to their industry, and what type of language they use in a professional setting. The gathered information enables you to tailor messages that cater to your prospects' needs in a meaningful way.
So once you've crafted messages you think could land well with your B2B target audience, it's time to send them out. There are three ways to do it via Twitter chats:
Send one-on-one messages. If your B2B offer is relevant to the recipient and offers a tangible solution to a business problem, you will definitely get a response with this straightforward approach.
Send your messages out to a group of recipients. Although your sales offer might become a bit general and vague when addressing many different people, it can still get many positive responses.
Initiate a group conversation to include your prospects in your products' development process. Some chat members will actively message you back, while others prefer to read the conversation you're having. Both of these B2B leads can turn into your paying customers after a heated online discussion on a subject you're all passionate about.
Is Your Customer Support Active on Twitter? It Should Be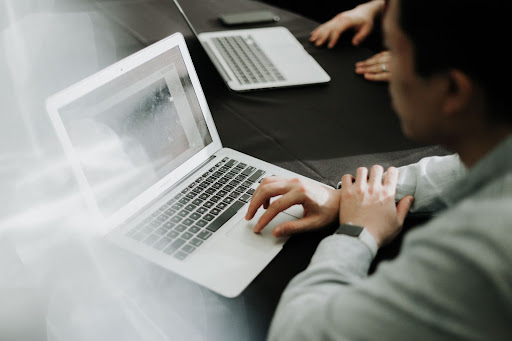 It's not unusual for B2B customers to seek out service support via Twitter. So it's vital to make sure your support staff is active on the platform. Not providing answers to customer queries about your services and products might show you neglect of your clients. And that's an impression no business can afford to leave.
But once you get your customer service up and running on Twitter, you'll discover that it works very well for data gathering. You'll have a direct communication channel with your clients and new prospects. They share their expectations and experiences concerning your products, and you can use the information to improve your software or other B2B solutions.
And don't forget to peek at what your competitors' support staff are doing. Take a look at what type of questions they get most often and what they answer to those. Then try to emulate the most popular responses in your own service.
Analyzing Your Actions on Twitter
Once you've tried out some of the B2B sales tactics mentioned in this article, it's time to analyze the results you got. So what's the easiest way to do that? You can examine Twitter's data via software like Tweetreach or Buffer, but the platform also provides you with a free tool, Twitter's analytics, for the job. This feature, available to all Twitter users, generates thorough reports on impressions on your tweets, messages, profile mentions, best-performing tweets, and much more. You'll learn which of your actions get a terrific response and which ones fall short of your goals. Knowing where you fail informs you on what you need to improve.
Also, make sure to check out the audiences tab on Twitter analytics. It gives you an overview of your followers' demographics, purchase history, general lifestyle, etc. This information lets you craft offers to your prospects that resonate with them and are bound to get an excellent conversion rate.
In Summary
The thing is that Twitter has a plethora of tools available to drive your B2B sales. You can tweet in a distinctive brand voice, send out messages, collaborate with influencers, etc. And if you aim at building a relationship with your recipients before trying to sell them anything, you're bound to get terrific responses to your messages. So is using Twitter for sales in 2021 still effective? Yes, it is. And your success on the platform is all in your hands. What could be better?
What are the best ways to use Twitter for marketing, in your opinion? Leave your best advice in the comments section.
Subscribe to weekly updates
You'll also receive some of our best posts today