Instagram has played a major role in changing the way digital marketers approach campaigns in recent years. For instance, many businesses and organizations now coordinate with Instagram influencers when promoting their goods and services.
An Instagram influencer is essentially a popular social media figure with a large following. When they recommend brands, their followers often pay attention. It's easy to understand how coordinating with such an individual can help you reach a wider audience.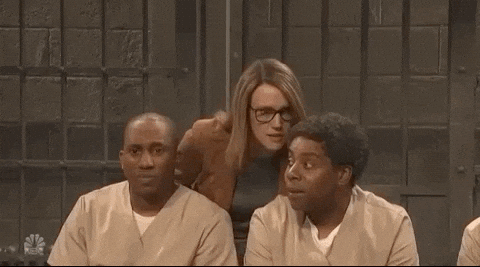 That said, you may not know how to find the right influencer for your needs. If so, consider the following points. They'll help you better understand what you must do to find an Instagram influencer worth partnering with.
1. Follow Relevant Hashtags
Hashtags don't just help you cast a wider net when promoting content on Instagram. They can also help you find influencers.
For example, perhaps you own a food truck business. You might then research hashtags related to popular food festivals throughout the country. Follow these hashtags, and you may find posts from influencers who travel to these festivals, recommending certain food trucks to their followers.
That's simply one example. Although you'll have to devote some time to research in order to determine which hashtags you should follow, the benefits are worth the investment.
2. Consider Your Budget
You of course need to account for certain practical factors when seeking influencers. Your budget is one of those factors. If an influencer has a following that consists of millions of users, partnering with them may be too costly.
That doesn't mean you can't leverage influencer marketing at all. You may simply need to partner with micro-influencers. These are Instagram personalities whose followings typically consist of 10,000 to 500,000 users. While they may not help you reach the largest audience possible, it is worth noting that micro-influencers' audiences tend to be highly engaged.
3. Use Search Tools
It's important to know that there are search tools you can use to find influencers more efficiently. For instance, both Buzzsumo and TapInfluence allow you to not only identify influencers based on various search factors, but to also analyze the degree to which their followers engage with their content.
Use them during the initial planning stages to create a list of influencers you may want to work with.
4. Plan for the Next Steps
Finding the right influencer is vital to your success. However, it's only the first step. Once you've found someone you believe may be a good fit for your brand, you need to approach them with a plan for your relationship.
Clarify your goals. An influencer will want to know what you're trying to achieve by partnering with them. Do you want to grow your audience? Boost conversions? Answering these questions helps you develop a more effective strategy.
Taking the time to research influencers will also help you maximize your return-on-investment. Again, there are many clear benefits to promoting your brand via a popular Internet personality. You simply need to find the right one for your goals.
Experienced performance marketer with 7 years experience helping B2B and B2C companies grow. Spent 5 years running Taktical Digital, a paid social performance marketing agency. Skills include SEO, SEM, Content Marketing, Paid Social Ads and more.