The internet is huge. It's a goldmine of opportunity for businesses that can reach people like never before. With cell phones and computers becoming ubiquitous, anyone can buy anything anywhere. No longer do you have to have an established "brick and mortar" store to do business. These days even physical stores need a website to be taken seriously. You're going to need to be able to provide your services to customers 24 hours a day, 7 days a week.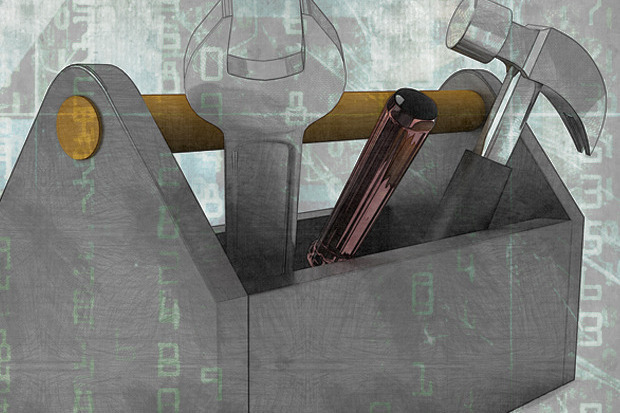 Luckily for those looking to start a business, getting online up and running is simpler than ever. There are hundreds of online based tools that allow you to create and maintain a beautiful website without a complicated coding knowledge or previous experience. You're going to need to establish your brand, cultivate relationships with your customers, and create a social profile of your company to give your organization a "face." Here's a list of a few of the tools needed to make your business run smoothly:
Web Hosting and Design
No matter how you look at it, you're going to need a website to start your online business. There are plenty of hosting sites out there. There are quite a few that are free, but they tend to not be suited for business as they are restrictive and tend to force your site to have watermarks on them. If you want to monetize your site, you're going to have to spend a bit to get the server capacity to handle customers visiting your site and buying things.
In this climate of mobile this and tablet that, where it's projected that 80% of people will access the internet on mobile devices, It is imperative for your site to be able to be viewed on any size screen. Search engines (a huge source of traffic and revenue) have begun to look more favorably upon sites that are mobile friendly. Luckily, responsive web design has been an easy fix for this problem, and many hosting services provide responsive themes.
A few helpful tools include:
Social Media
Nothing better than free advertising and exposure, right? With social media, businesses are reaching more people than ever with accounts on various platforms that people can follow and get updates on events and special deals. Plus the people that follow you on social media can get the word out about your company, sharing your content with their audience which is essential to any SEO strategy.
The best part of it is that people are already interested if they're following you, and thus are far more likely to convert.  Not every platform is the same though, and you need to be careful what kinds of posts you put up on which media. Here are a few tools to help get the most out of your social media accounts:
Communication
The purpose of communication is to convey your message without any distortions in meaning. This type of communication is not only important personal communication among friends or relatives but even more so in business situations where you would be communicating with co-worker crucial instructions.
Every business needs good communication, as being in the loop is essential. Keeping on top of client calls and updated meeting times is essential to make a business run smoothly. Here's a list of good communications apps you can find on the web:
Database, File Storage & Information Management
There is always a need to keep things organized and secure, yet accessible when and where you need it. There are data and file management options out there that keep your business running smoothly. There are so many options for you that the sky's the limit. You can really keep your stuff how you want.
Here's a few tools to get you started:
As stated before there are hundreds of online tools out there, and this is not an exhaustive list. If you know of any other tools that are useful, let us know in the comments.