Are you an online business owner in search of the best financial tips? Then consider yourself lucky! We've gathered the best fiscal tips that even the most successful digital entrepreneurs swear by.
We already know that building a business is an excellent way to achieve financial stability. However, it is much easier said than done. With all the responsibilities you need to juggle, how can you successfully manage your personal and business finances while growing your digital business and staying sane?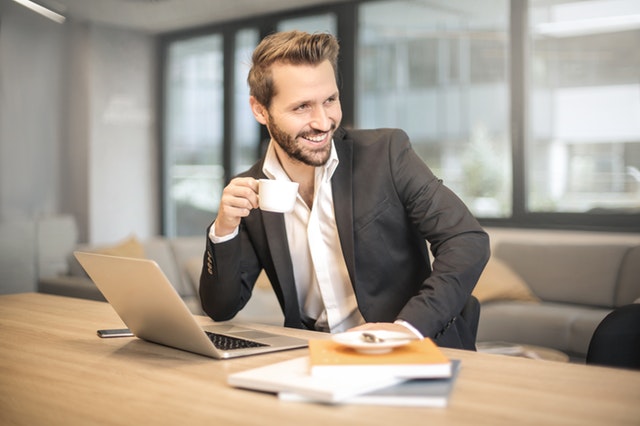 In this age we can say that almost all business owners are taking advantage of the internet in launching, promoting and growing their brand. However, business owners who only focus on Digital Commerce are what we call Digital Entrepreneurs. In a nutshell, they offer products and services such as ebooks, web development, and graphics, memberships sites, online education, etc. In short, all offers can be accessed digitally, and all processes involve from marketing to delivery and support are all done online.
There is no one way and an easy way to do it. However, many financial experts will agree that by proper financial and time management along with the right attitude towards money and your business, you can become successful.
Whether you are still planning on your startup business, or already have a small or established one you can proudly call your own, all types of entrepreneurs can take advantage of the following financial tips. Make sure to take down some notes for you're about to get the best financial advice that even successful business owners lives and swears by.
1. Establish SMART Financial Goals
We already know that every owner dreams of a successful business. We want to cater to a large number of customers and make huge profit monthly, quarterly and yearly. It will be a dream to brand out and expand to other locations. For your company to be a household name is a dream come true. However, all these are generic goals.
What you need is to establish SMART objectives. This way, you can easily create a business strategy and measure success effectively. One needs to set both short-term and long-term goals that are SMART which stands for the following:
S for significant and specific
M for meaningful, motivational and measurable
A for action-oriented, attainable and acceptable
R for realistic, results-oriented and relevant
T for trackable, tangible and time-bound
2. Understand that Your Personal Credit Score Matters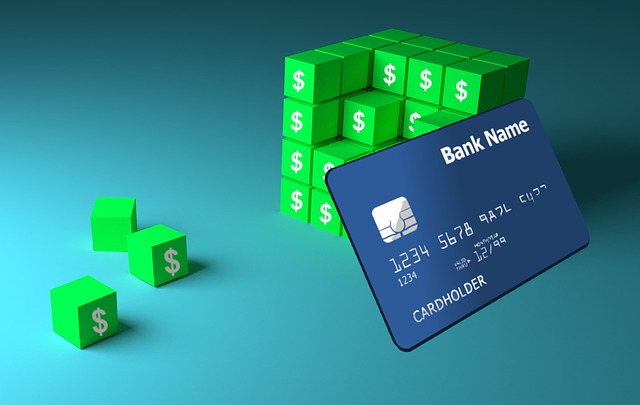 Digital entrepreneurs often secure business loans to fund their startups or expand their business. The thing is, what many fail to realize is that for you to get approved for a business loan, you need to mend and improve your credit score first. The reason is simple. The better your score, the better the terms, the lower the interest rates and the bigger the loan you can get.
The good thing is you can still improve your credit score, and there are lots of ways to do it. An example is by paying your dues on time. If you can, make sure to do it in full. Avoid carrying high balances and refrain from maxing out your credits.
Make it a habit to check on your credit report regularly and watch out for any errors or discrepancy. Also, keep your oldest accounts open, and to avoid opening new and unnecessary accounts and major purchases.
3. Know that Your Personal and Business Finances Should be Two Separate Matters
When it comes to fiscal issues, entrepreneurs must understand that their business and private finances should be a separate entity. However, many business owners learn the hard way. In a desperate move to save their company, many tend to fund their failing startups by tapping into their personal bank accounts. While some are successful in bringing their businesses back to life, there are those who fall into bankruptcy.
There is nothing wrong with funding your small business with a capital that came straight from your pockets. The mistake happens when you start pulling money out of your savings to the point where this becomes a habit. Make sure that your personal and business cash flows are separated. This way, your finances are accurate and transparent., and you'll find it easier to file taxes, avoid mistakes and claim tax deductions.
4. Choose a Bank and Manage Business Bank Accounts Wisely
We've already mentioned earlier that your personal funds should be different from your business funds. This only means that once you start with your business, you should already set up a separate bank account for it. Since most companies still prefer checks as payments, you should use your company's checking account to pay for expenditures that are business related.
Before you choose a bank, make sure to check on your business needs and see if your bank can meet your demands. If not, it's best to find another bank to do business with.
Learn how to write a check to avoid missing or incorrect information. This will save you from hassles in the future that can take up precious time and resources. If you have a business partner, determine if your checks will need both or your signatures or if one signee will do. Decide as early as possible and teach them how to write a check the right way to avoid future headaches.
Also, consider e-check or electronic checks in sending and receiving payments. These are fast-growing in popularity thanks to the many benefits one can get out of e-checks.
5. Continuous Learning, Reading, and Researching is Vital
If you want to succeed in any battle, it is important to note that continuous research and learning is essential. You can't expect to learn about everything you need to know with just one reading. Even medical experts and scientists never stop their studies. The same goes for businessmen and women. If you want to achieve success, one must learn and research continuously. The following are just a few examples of what you need to study on and learn about now and then
Your customers and their demographics
The current trends in your niche
The latest innovations you can incorporate into your businesses
Competitors analysis
Data analysis, etc.
Research is the best way when it comes to finding fast and easy answers to inquiries. It is true that you can get extremely useful financial tips on some reliable sources such as those that offer Reddit personal finance advice. However, the internet is a giant black hole.
While it does have tons of websites that offer thousands of fiscal tips and advice, you'll often get contradictory statements and opinions. Make sure to do extensive research and only believe those legit sites trusted by many.
6. Monitor, Track and Record All Expenditures
Money is an essential aspect of every business. It doesn't matter if you own a new start-up, a small business owner who's been operating for a few years or is already an established entrepreneur. You will need to check where all spendings go to, how much if you're making money or is losing revenue. By monitoring, tracking and recording your expenditures, you'll know exactly where your business stands, which decisions to make and what adjustments to take.
There are many ways on how to organize your spendings, but the best way to do it is by using accounting software. Such a tool can help you manage your cash flow while keeping your data safe and secured. Once your business grows and your accounting matters starts to become more challenging and complex, you'll soon need to hire professional accountants to do it for you.
7. Think of a Financial Advisor as a Necessity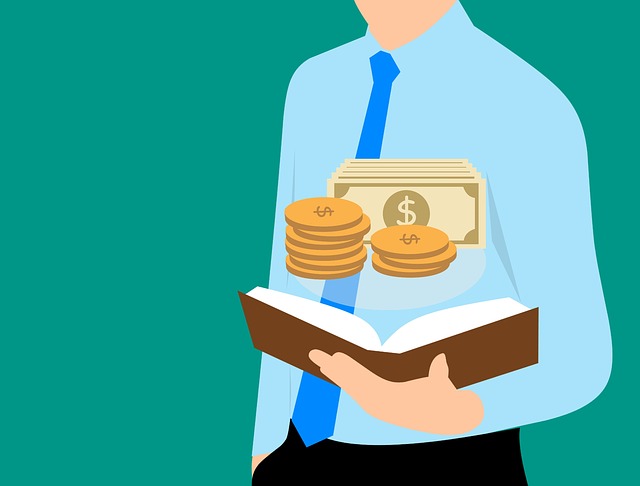 When you need professional help, do you turn to an amateur and expect the best results out of their guidance? Will you ask a mechanic to help you decide on the best types of furniture for your home? Of course not.
The rules are simple. If you want real and expert financial advice, get yourself a reliable financial advisor. Yes, it's true that owning and managing a business comes with risks; thus entrepreneurs are often labeled as comfortable risk takers. But even if you have the most optimistic mindset combined with comfy risk-taking, things can go out of hand.
You may be lucky to surpass negative events in the past, but a wise entrepreneur knows that preparing for the future is necessary. With a competent financial advisor who knows your situation and understands your needs, you'll be able to mitigate risk while they help you make the best decisions when it comes to your finances.
8. Don't Forget to Pay Yourself, Save and Invest
You may have a successful business right now - with the number of your loyal customers increasing daily, your brand name gaining popularity and you're continuously making conversions. But that doesn't mean you cannot go bankrupt any time soon. To avoid such unfortunate events, you'll need to be serious when it comes to managing your personal finances.
So, make sure not to forget to pay yourself. It doesn't need to be a hefty paycheck, but just enough to live comfortably and reasonably. It is also essential to set aside most of your income into a savings account, a retirement account and your emergency funds and to invest wisely. Having these three will give you more financial freedom, letting you enjoy the fruits of your labor to the fullest.
Just know that your savings should be different from the funds you can use for emergency purposes. As early as now, make sure you have a retirement account, so you'll have more time to save up for your comfort and convenience. As for investing, don't put all of your cash in one basket. Do your research and go for smart investments.
Final Thoughts
The list may only have eight tips, but these are more than enough to help you get started to your road of financial success. Plan wisely, expect the unexpected and keep your personal finances and don't forget to pay yourself afterward.
Subscribe to weekly updates
You'll also receive some of our best posts today