Sawaram Suthar is head of marketing at Tagove, a provider...
read more Sawaram Suthar
This is something new which I've learned from the market. I had never heard about resolutions and all, but this time, I have decided to change my mindset and will fix some tangible goals. Along with my resolution, I have asked some other digital marketing expert from Ahmedabad to write their resolutions. Below are the resolutions.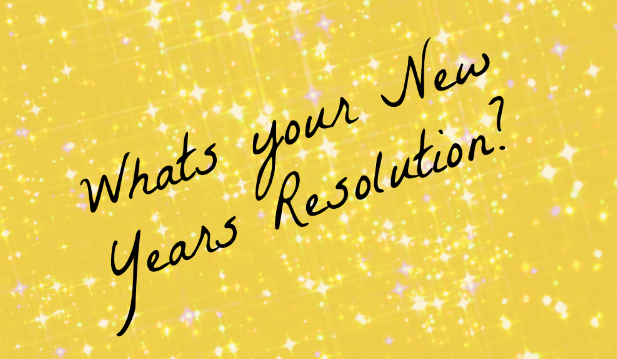 "Focus on relationship building not link building be more Social towards Social Media Branding will be game changer so keep eye on it SEO is ever changing thing so keep learning"
"New Year's Resolution is start posting blog regularly on amitpanchal.com and knowledge sharing about Digital Marketing."
"In 2015, I will increase my networking activity with influential online market. For me it's all about spending more time on Social Media, blogs & attending more events."
"And another goal is to helping more people through Social Media Platform like Facebook and Twitter. @Blood_Monk initiative is one of them."
"Being in service Industry, my first and foremost goal is continue to ensure and offer best possible customer services to my clients, and at the same time giving enough time to friends & family."
"Considering the fact that our clients digital marketing campaign's core objective is to boost the sales, and not just increasing visits; so we will initiate a separate department of Web Analytics, who will slice and dice the captured data to increase the usability and conversions of a website."
"Due to working on a number of time consuming projects, I've neglected looking into new and personal promotional strategies. So I'll learn a lot and share my knowledge by writing quality content on web, including AltafGilani.com."
"I will increase 30,000 visitors per month by the end of Year for The Next Scoop blog. And start earning from the same."
"Focus on building personal branding by sharing valuable knowledge, contributing article and social networking."
"Along with client's work, I will add two new skills on the profile – 1. Web development, and 2. Google Adwords."
"My New Year Resolution is I will try not to spend more than 23 hours and 59 minutes on Social Media. Facebook, Twitter, Google Plus, Instagram, Linked In and Pinterest have done enough harm and I will make sure that I do not join any new social media portal. YouTube I consider to be a video sharing portal and that is an exception. I will also try not to steal pictures of other social media geek and share on my wall to get more likes without giving him the credit. At the end who cares from where it was stolen!"
"I will make personal website and start blogging over there. And get myself featured on at least 5 known journal/blog sites."
"Make big decision on Orseep and Invest time/money on mine or others nonprofit ventures.  Also continue taking risks at resources and clients assignment."
"I want to make sure that i will finish my first book before June. I will map the customer journey to help eCommerce business to be more comfortable and confident with Digital marketing and focusing more on Visual Storytelling and experiential marketing."
"This year, I'm planning to implement better SEO and social media strategies for my clients and for my own eCommerce portals. Being in the service industry, be it digital marketing services or online gifting services, we are planning to provide kick ass customer service, which will help the brands grow."
"We are planning to expand the horizons of our ecommerce portals and may include wider product ranges compared to what we have now."
"PPC,Social Media and Content Marketing will play a major role this year. So my resolution to provide the clients consulting not only to create e-commerce website for their business but also to focus on mobile applications/m-commerce. Implementing Google Ad words for clients and Implementing Various Lead Generation techniques is my goal this year."
"Having solid expertise in Digital marketing, I plan this New Year Resolution by continuing in digital filed by expanding my expertise to build strong entrepreneurship quality, so that it helps me to take the next leap. Being passionate about writing, I would like to give more time and share my knowledge by writing my Blogs. Social media doing the rounds, I want to be more active on Twitter."

"A good marketing lead needs a good understanding of the events, clients, products so forth… hence I am planning to take part of my time on attending Outstate Events of IT, Social Media, SEO, and Other Industry Events. Involve more on Social Cause like Blood Donation, cloth & Shelter Distribution and more."
Sagar Gajjar from Eidolon Design Studio
"To make Eidolon Design Studio the best place to work in India. Not that we are not but in today's time what our brand portrays is that the traditional angles need to be bent and insted of thinking out of the box we should kick the box out the park itself. So when we are beaming such brand image of ourselves we have already broke the shackles of a 9 to 6 job. I also plan to learn a new skill (most probably photography ) in the first quarter of this year apart from designing , as being creative head of the firm i need have expertise in multiple fields and constantly hone my every skill set."
If anyone remain, please share your resolutions via comment or email at sawarams(at)gmail(dot)com