Boosting your blog traffic doesn't have to be rocket science. Follow the steps below, create a highly-engaging content, and you too will be able to notice more traffic.
Content sharing is the most important part of your content and social media marketing strategy that can make your brand highly profitable. Creating engaging and high-quality content that makes people read and share is no easy feat. Creating consistently fresh content that is incredibly shareable is important to grow your brand and increase your website traffic.
While creating content, you can never be 100% sure that your target audience will love the piece and share it on their social media channels.
Online marketers, bloggers, and small business owners are always looking for some innovative ideas to create the kind of content that lets them reach a wider audience. If you want to create engaging content for your blog that gets the most shares and double your website traffic but wondering how to achieve this goal, don't worry.
Here are some proven ways that businesses of all types and sizes can use to come up with awesome content that works best on Instagram, Facebook, Twitter, and other social media channels.
1. Figure Out What Your Audience Want to Share
One of the best ways to come up with shareworthy content is to understand what your audience likes, dislikes, their preferences, and interests. Since it is impossible to visit social media profiles of your followers to check what type of content they share, you can stay up to date with some key trends to stay on the right track.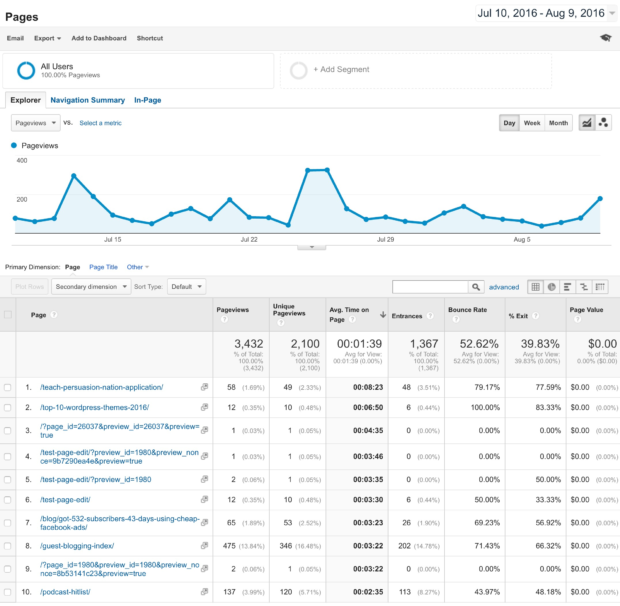 One of the most effective ways to come up with content ideas that your audience will definitely share is to use your analytics. It is a great trick that can easily tell you what strategies are working and what are not.
Carefully study your top performing and most-engaged posts to come up with similar ideas that perfectly meets the preferences, taste, and inclinations of your audience.
Recommended: 17 Tested Ways to Increase Blog Traffic after Publishing
2. Run a Survey
Another great strategy to create content ideas your audience will like is to simply ask your audience. You can create a Twitter poll, conduct a survey on Facebook or Instagram to get a real sense of what type of content your target audience might be interested in.
It is a great strategy to create content on topics your audience enjoys the most and increase your chances of getting maximum shares and likes.
Let's take an example of Buffer.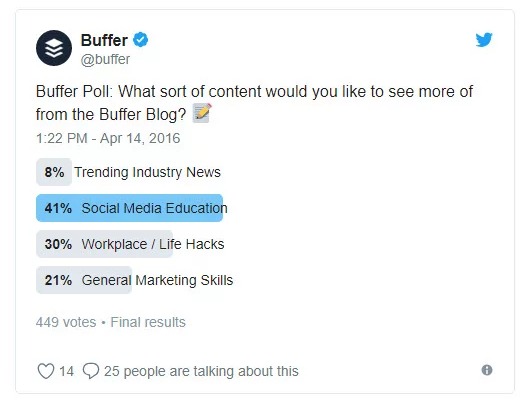 They created a Twitter Poll to ask their followers what type of content they would like to read.
Have a look at this example of Hell Fresh: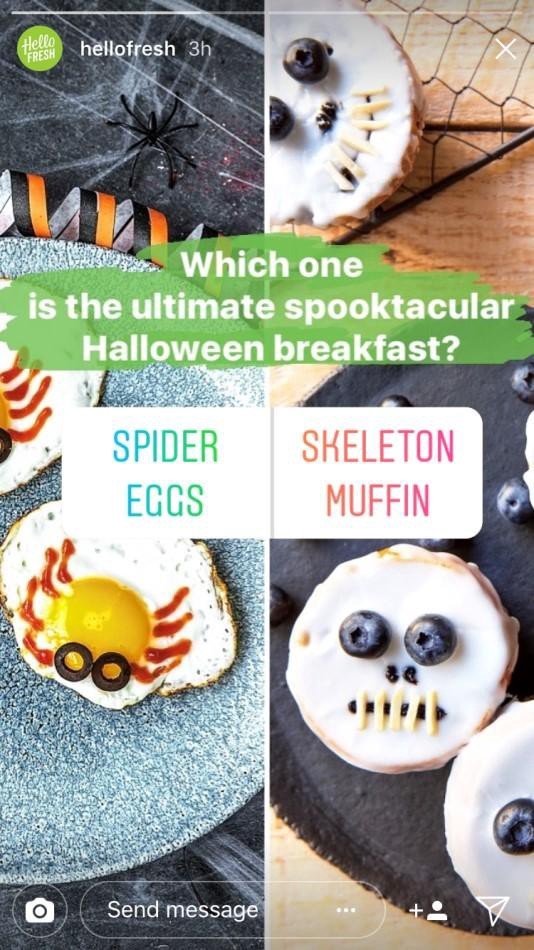 They are smartly using the Instagram poll to understand what users want to include on their menu.
3. Take Advantage of Storytelling
Crafting strong storytelling content is a proven strategy to create engaging marketing content that can improve your brand loyalty and help you generate more conversions and sales. A great story can easily convey the information in a way that sticks in the people minds.
Today, more and more brands are making the most of storytelling as a great story can surprise, delight, and convey the information in a way that sticks in readers' minds.
If you want to capture the audience's attention and skyrocket your blog traffic, craft a story that emotionally connects with your target audience, and drive more leads and sales.
4. Incorporate UGC
User-generated content is the type of content such as text, video, images, reviews, created by people. Today, many established brands are sharing UGC on their social media accounts, websites, blogs, and other marketing channels to achieve maximum user engagement.
People trust UGC more than the branded content; you can feature your audience's content on your blog to boost your brand credibility and promote your products and services to your audience.
Being a content marketer, you should create a user-generated content strategy for your blog to create authentic content your audience will love to read and share.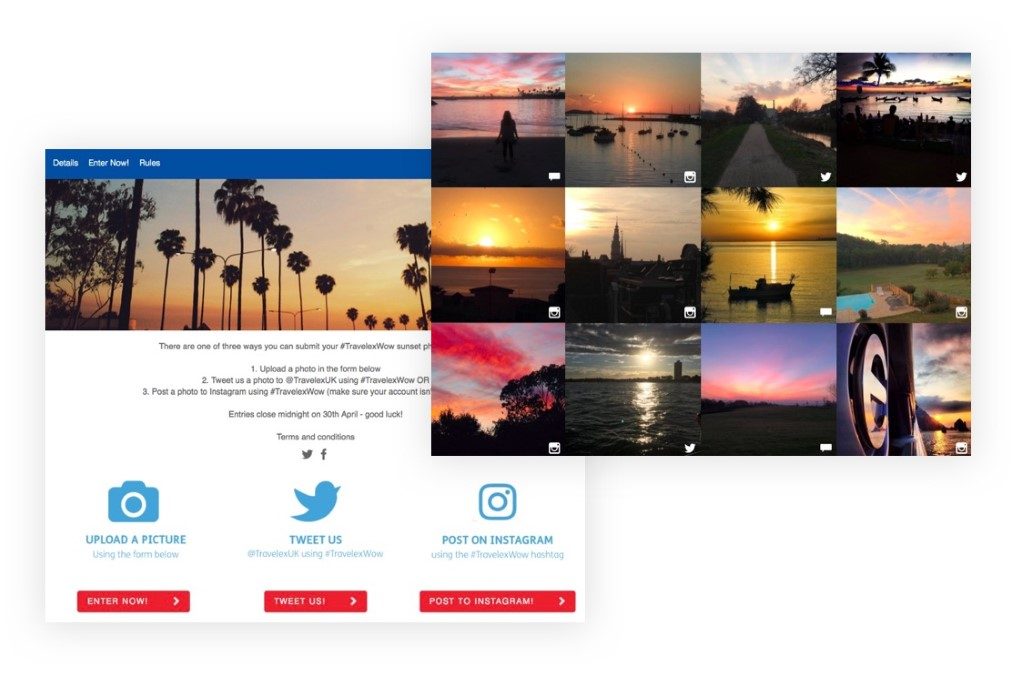 Travelex conducted a 12-month UGC campaign to collect authentic user-generated content. They post all images on the social wall - a dedicated section on their website, allowing visitors to browse and be inspired.
5. Add a Sense of Humor
Creating content that makes people laugh is undeniably a powerful strategy to spice up your content marketing strategy and make it more effective. Incorporating humor to your content marketing efforts is the key to win over your audience and take your marketing and branding to a whole new level.
Adding a sense of humor will not only allow you to connect with your audience at a deeper level, but it can make your brand more relatable to your audience. And most of all, it drives people to share your content on social media, creates a genuine connection with them and encourages them to explore your products or services.
Have a look at this video:
Old Spice intelligently used humor to promote their collection of hair care products.
6. Make it Valuable
Readers want to read short, focused content that solves the issues they are facing. They also love to read a long, detailed post that delivers informative and relevant content that helps them solve their pain points. You can use different tools to find out the problems your audience is facing and craft a post that gives them what they need.
When you create unique and valuable content that your readers find helpful, it will eventually increase your chances of getting maximum shares and likes.
7. Include What is Trending
In the online business world, there is always something happening that you can cover on your company's blog. Whether the news is about upcoming Google products, chatbot technology, or the latest e-commerce widget, all you need to figure out how you can relate the news to your expertise.
You don't need to use public holidays to promote your products or services, taking maximum advantages of all the trends happening in your industry that relate to your brand is key. It will help you create incredibly shareworthy content that will increase your website traffic and generate more shares.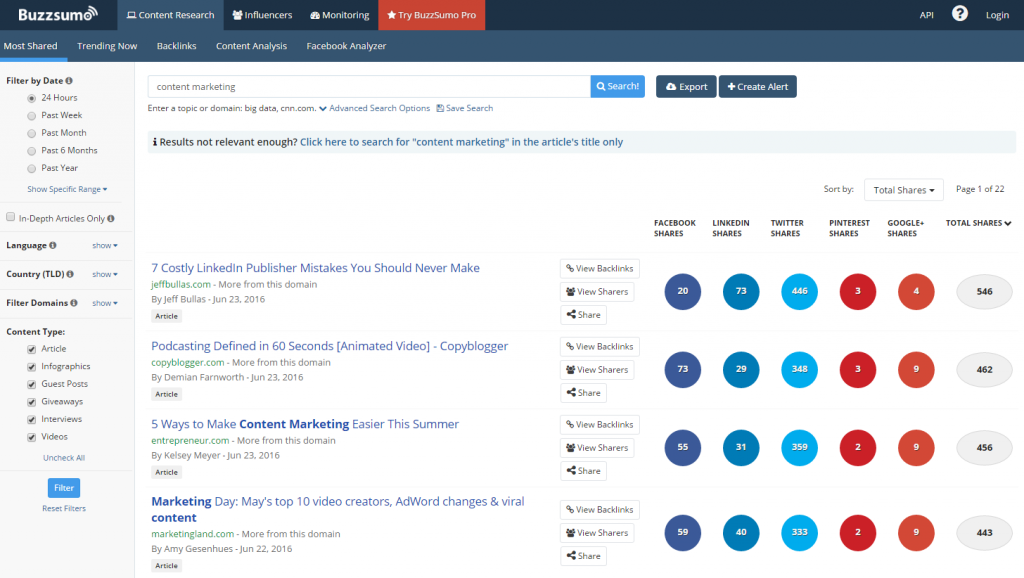 You can use BuzzSumo to find the most popular content on a number of topics. The Trending Now section gives you all the topics that are gaining maximum shares. You can cover these trending topics to create blog posts and capture the interest of your audience.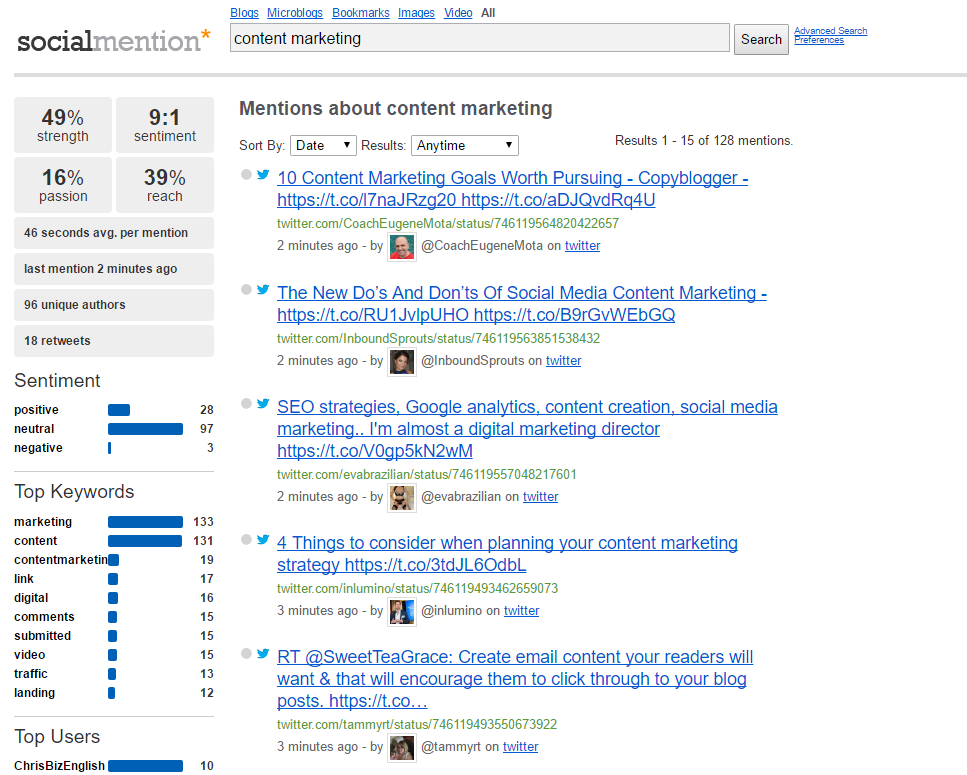 Social Mention is a social media search platform that allows you to collect valuable information from the data on top keywords, users, and popular hashtags that you can use to create your blog posts.
8. Use Interesting Images and Videos
There is no arguing the fact that visual information is the most effective way to convey the message you are trying to come across. It is a powerful strategy to spice up your content and attract a wider audience. Your website visitors will definitely click on your content when they find information in the form of images, videos, infographics, and GIFs.
Being a content marketer, you should leverage the power of video content as video posts are shared massively compared to standard text posts. So, start using images, videos, GIFs, and infographics to your posts and start getting maximum engagement on your blog.
Grammarly – an online grammar checking, spell checking, and plagiarism detection platform is promoting their services in an interesting way by harnessing the power of engaging visuals.
A Final Note:
So, here you go. If you want to create shareable content to increase your brand reach, improve your website traffic, and helps you get more conversions, follow these best practices. Creating shareworthy content needs a lot of effort, energy, and trial and error; you need to find a strategy that works best for your brand.
Hopefully, these tips will help you create meaningful and compelling content that will be shared on social media and increase your blog traffic.
Subscribe to weekly updates
You'll also receive some of our best posts today