In the world of business, they say that one of the hardest tasks to follow is to generate sales. To generate sales for any product or any service, what is important is to have a robust marketing strategy. And for as long as businesses have persisted, there has always been the idea of advertising and marketing.
However, the idea of marketing has evolved in the past couple of years. Content Marketing, in particular, is said to be less expensive and generates much more leads than traditional advertising campaigns.
But even with all the hype and craze about the same, there are a lot misconceptions about the same. A variety of people confuse Content Marketing with Blogging. Let us tell you how and why content marketing is much more than just writing blogs and/or articles on the internet.
Sources suggest that every seventy seconds, there are more than 1500 new WordPress blog posts published online. In that one hour, there are more than 500 hours of YouTube videos, 3.3 million Facebook posts, and more than 70,000 Instagram posts published online. All of this amounts to ginormous amounts of content on the internet.
Let's discuss now, as to what exactly differentiates a normal blog post online, and a proper content marketing post.
1. It requires knowing your audiences
A lot of firms follow the scattershot policy in content strategy. It suggests something like, "You produce content that you like, and that you think will appeal to the widest possible audience. However, that may not always be the case.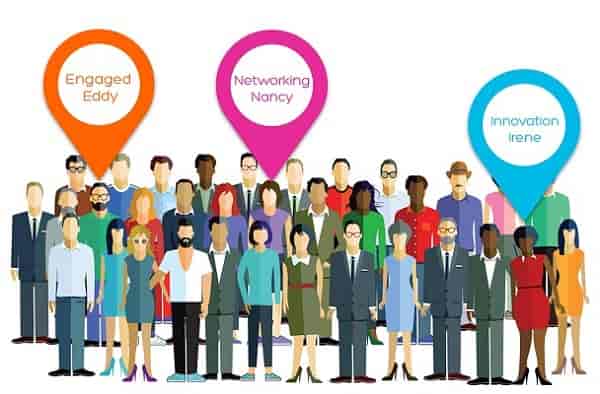 To drive potential customers to your website, you need to know anything and everything about your target audience. This includes information such as: Where they spend time online, how they prefer to consume content, how much time they spend on the kind of content they're viewing, etc.
More so, Surveying your current customers is also a good way to understanding your audience.
2. It requires a different kind of content
 As suggested above, a lot of business owners and even marketing professionals believe that writing custom essay/blogs is the easiest, most reliable, and probably the only way possible for content marketing. The truth, however, is much more vast. Content Strategising comprises of a huge gamut of resources that can be used to provide quality content for marketing and branding.
To begin with, the most common is Videos (or as the young generation of today calls it, VLogs). Major companies have started hiring famous YouTubers, videographers, and Social Media influencers to create videos (especially review videos) of products and/or services they want to market. Influencers famous on Instagram/Twitter/Facebook influencers create VLogs (Video-logs) that help market products and services in a whole new, interactive way.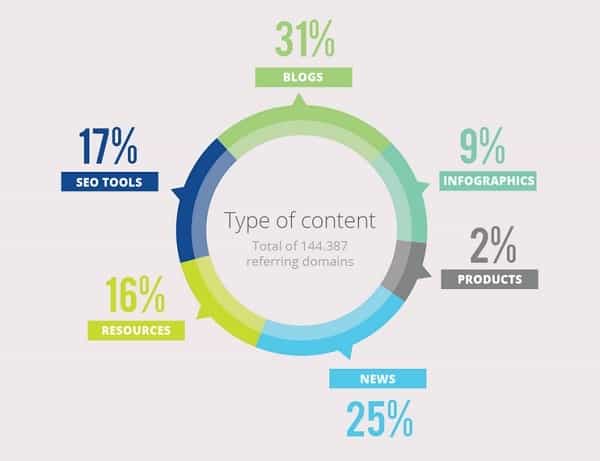 Infographics, as they say are the new up-and-coming forms of media publishing online. They're easy to understand, graphical, and provide information that is exactly relevant. Infographics have an advantage over regular blogs, such that they provide a more dynamic and legible way of communicating ideas, that require a lot of time and energy to understand.
Another way companies today are growing their online presence is through Podcasts.
Podcasts, although have been there for ages in the world of media, are slowly getting more traction. There are apps such as the Apple Podcasts, Audiobooks, etc. that allow users to listen to and save billions of podcasts (both audio and video). These have extensively been used by Content Marketers to enhance their outreach to the world. Marketing teams use podcasts to advertise (wholly or partially) their products in the form of sponsored content, media coverage, and the likes.
To top it all off, content marketing is now turning into an even wider form of the channel to consume media and also drive sales. Gone are the days when users had to deal with huge full-screen advertisements blocking their paths to quality content. It has been taken over by many other means now, including Webinars (infosessions), Case Studies, and online Surveys and Quizzes too.
3. It requires Search Engine Optimisation (SEO)
The best content marketing strategies involve Search Engine Optimisation (SEO). It is what helps your website and pages online get better rankings, and in turn, more views. SEO is probably the biggest and the most apparent differentiating factor between blogging and content marketing. There are several ways with which you can improve optimize your content for better search engine results. Some of the most popular ones are:
(i) Keyword searching:
Keywords are basically the terms that the internet users search for to find about anything. To improve SEO ratings, experts insist on using keywords directly related to businesses, and involving tools such as Google Keyword Planner, Moz Keyword Explorer, etc.
(ii) Write Title Tags and Meta Descriptions for all pages properly:
Your Title tags and Meta Descriptions are what web user see in the search results. A clean, clear, and a well-formed title grabs more eyes.
(iii) Optimising Visual Content:
User Experience is what decides whether a website would be a hit! Adding quality animations, lag-free web experience, and visual content attracts more users.
Other ways your website marketing would differ from a general blog would be more frequent and persistent on your content, to reach out to influential bloggers and content producers to generate content for you, to write press releases announcing your content, and work with professional online marketing firms to help deliver better outputs. But these are just some ways, we'd say! To sum it all up, there's a chasm of difference between what a general blog looks like, and how you can plan out a quality content marketing strategy for your website or business to generate not just leads, but also drive better sales.